DARPA wants to develop agile UAV for use in urban environments
DARPA wants to develop drones that can be used for urban environments.
Published Tue, Dec 23 2014 3:09 PM CST
|
Updated Tue, Nov 3 2020 12:11 PM CST
DARPA wants companies to submit plans for military unmanned aerial vehicles (UAVs) that can be used as part of the Fast Lightweight Autonomy (FLA) program. The FLA program wants to make it possible for small UAVs to be agile and navigate urban warfare environments, such as rooms, corridors, stairways, and other tight areas before ground troops begin their operation.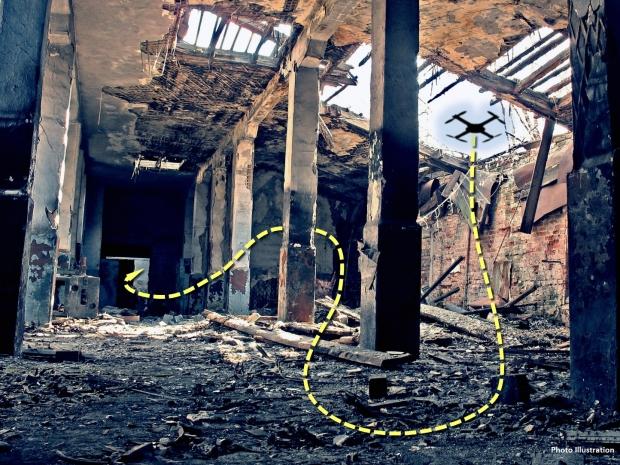 The drones should be able to travel up to 45 m.p.h., and be nimble enough to fit through an open window, without the need of GPS waypoints. DARPA hopes the algorithms will allow for UAV enhancements so troops can conduct unmanned surveillance to identify ambush points, traps, and other potential threats while out in the field.
"Birds of prey and flying insects exhibit the kinds of capabilities we want for small UAVs," said Mark Micire, DARPA program manager, in a statement published by Phys.org. "Goshawks, for example, can fly very fast through a dense forest without smacking into a tree. Many insects, too, can dart and hover with incredible speed and precision. The goal of the FLA program is to explore non-traditional perception and autonomy methods that would give small UAVs the capacity to perform in a similar way, including an ability to easily navigate tight spaces at high speed and quickly recognize if it had already been in a room before."
Related Tags