DARPA creates self-guiding, mid-flight-changing .50-caliber bullet
DARPA develops the previously thought impossible: a self-guided, mid-flight-changing 50-caliber bullet.

Published Mon, Dec 15 2014 2:49 AM CST
|
Updated Tue, Nov 3 2020 12:12 PM CST
DARPA has developed something that is quite amazing: a self-guided, mid-flight-changing .50 cal projectile. This allows snipers to hide behind cover, and still hit their target with accuracy - even if they move.
The project comes from DARPA's "Extreme Accuracy Tasked Ordinance" (EXACTO), with the team having the job of "developing more accurate military artillery that will enable greater firing range, minimize the time required to engage with targets, and also help reduce missed shots that can give away the troops' location".
A few months ago now, DARPA tested the .50 cal bullet at a distance of 1.2 miles, with the projectile using optical sensors on its nose to pull in-flight information. It also featured an internal electronic system that controls the fins on the projectile, which fling out in-flight, as they can't be seen in EXACTO photos. The video above shows a live testing of DARPA's impressive guided bullet, with the rifle intentionally aimed to the right of the target. The video shows that the projectile finds its target, changes its flight path on-the-fly, and then connects. DARPA's EXACTO team recently conduced the first successful live-fire tests using the in-flight guidance of .50-caliber bullets, which means it could be close to being used by snipers in the field.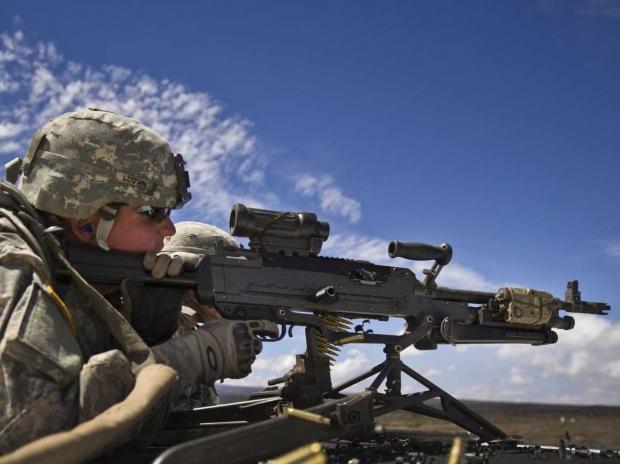 Related Tags