Oculus VR acquires hand-tracking company Nimble VR
Oculus VR acquires Nimble VR, a firm that has impressive hand-tracking technology, while 13th Lab can create 3D models from real-world objects.

Published Sat, Dec 13 2014 9:35 PM CST
|
Updated Tue, Nov 3 2020 12:12 PM CST
It looks like Facebook has been spending big on its most exciting acquisition, Oculus VR, to acquire two companies that would better position Oculus VR as the absolute champion of VR technology... when the Rift launches that is.
Oculus VR has acquired two companies this week, the first being Nimble VR while the second one being 13th Lab. Nimble VR is a two-year old company that took to Kickstarter a while ago, developing skeletal hand tracking and software, as well as a depth-sensing camera dubbed Nimble Sense that would see the hands of Oculus Rift users in the VR world, all with gesture recognition. 13th Lab is the other company Oculus VR acquired, which makes accurate, maker-less augmented reality tracking and real-time 3D construction framework technology.
Oculus VR talked about its acquisition of 13th Lab in a blog post saying: "The ability to acquire accurate 3D models of the real-world can enable all sorts of new applications and experiences, like visiting a one-to-one 3D model of the pyramids in Egypt or the Roman Colosseum in VR". Oculus isn't finished just yet, as it also announced it has hired motion capture expert Chris Breglar, who is a professor of Computer Science at New York University and contributor to motion tracking special effects in big Hollywood films like Star Trek Into Darkness and The Lone Ranger. Bregler will lead a vision research team at Oculus VR.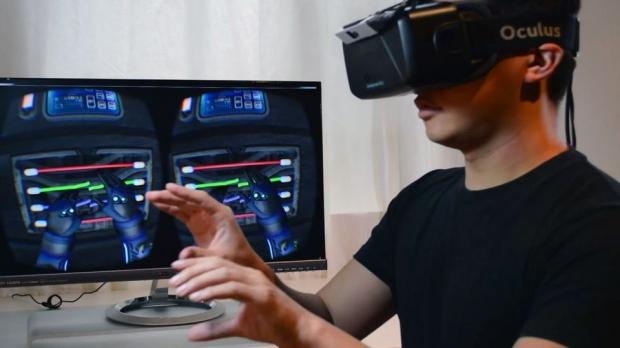 Related Tags