Insider emails show Sony's plans for a Jump Street/MIB collaboration
Jonah Hill want Jump Street to collaborate with Men in Black - Sony agree.
Published Wed, Dec 10 2014 11:05 PM CST
|
Updated Tue, Nov 3 2020 12:12 PM CST
Surrounding all the negativity that Sony have been experiencing recently thanks to their PlayStation store hack and a myriad of different issues with the Sony Pictures raid by #GOP hackers, finally something funny, interesting and cool has come out of the fray.
Reported as ready to film around July 2015, some insider emails have been snagged showing that 'MIB Jump Street' is set to become a very real and very hilarious thing. The first snippet we have here is from Jonah Hill himself in which he has a pitch for the movie title.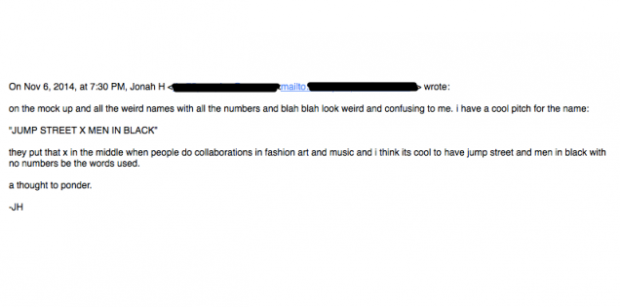 It's funny to note that he seems to send emails the same way his characters talk, did you find yourself reading out in his Jump Street voice? He then expanded on these thoughts after being kicked back at first.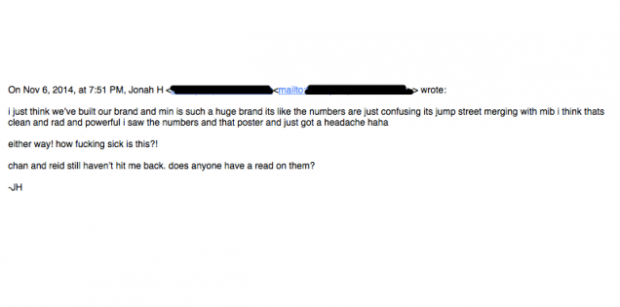 Backed up by Sony pictures co-chairman Amy Pascal, the final snippet we're going to show you here is a full-fledged backing from this massive corporation - marking this crazy idea as a very real and very cool ordeal.
This was backed up by Hannah Minghella, the President of Production at Colombia Pictures who commented "there is nothing I want to do more than make this movie... beyond exciting..."
What are your thoughts on this collaboration between two power-house movie series'? Remembering that Men in Black started it's foray in 1997, seeing it become an all-time classic for children of its day (including me), whereas Jump Street is a much more new-age series enjoyed by young adults globally. Personally I say bring it on, it may even get me back to the high-priced Australian cinema for once.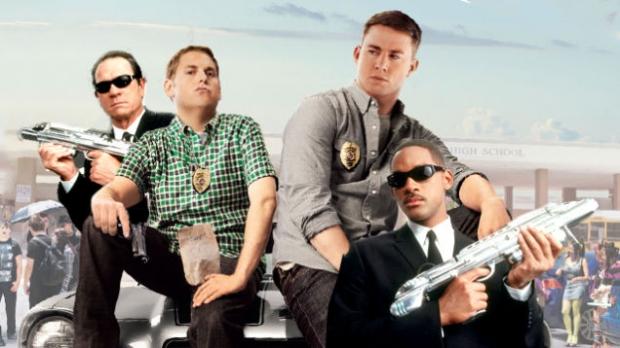 Related Tags