GTA V fans want to be heard, pledging against other offensive material
GTA V's fans fight back, claiming other titles and products should be released from Target's ownership.
Published Wed, Dec 3 2014 11:57 PM CST
|
Updated Tue, Nov 3 2020 12:12 PM CST
It's been a heavy three days for Grand Theft Auto 5 and Rockstar Games in Australia. Firstly a petition was made by former sex workers claiming that this blockbuster game release "encourages players to commit sexual violence and kill women", once this project had received around 40,000 supporters, Target Australia decided to remove the title from their shelves, seeing Kmart Australia follow suit less than 24 hours later.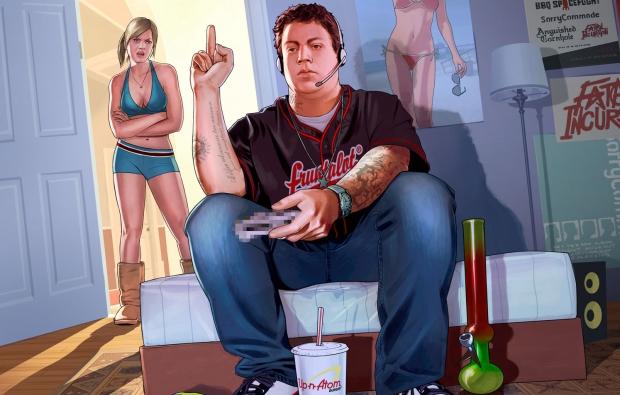 This has sparked major outrage among many 'gamer' social circles, with people citing multiple games that are based around the beheading, maiming and/or murder of males - further claiming that this GTA V fight isn't so much about social justice, as it is about 'radical feminism'.
In order to fight back, one man named Stephen Ogden has opened up his own GoPetition, urging the large Australian retailers to remove other offensive content from their shelves, including some legitimate and also some very 'troll' requests.
Firstly he points out that "The rights of all humans, not men or women, humans, must be the same if there is to be gender-equality. I should be able to get the same job as a woman and a woman should be able to get the same job that I have." then goes on to state exactly what he would like removed, including:
All Tomb Raider video games for all gaming systems

All Cookbooks and Kitchenware

All canned sugar drinks like Cola, Lemonade

The children's toy's called "Nerf Guns"
Obviously a few of these have no points of merit and are written to add a little comedic value or 'over the top-ness' to the pledge, however he makes some solid anti-sexist claims based around the original GTA V requests from it's anti-fans.
In the end, does it really matter however? It seems that most GTA V players will be purchasing more regularly and cheaper online either way, have Kmart and Target effectively just hurt themselves with these changes? GTA V was released on September 17, 2013. Why has it taken this long for the commotion to happen?
Related Tags