Amazon has fleet of 10,000 robots helping fulfill orders in warehouses
Amazon using robots in its facilities to expedite the shipping process, while also saving money.
Published Thu, Nov 20 2014 4:24 PM CST
|
Updated Tue, Nov 3 2020 12:13 PM CST
Amazon is rolling out a fleet of robots that will help the company boost productivity and ensure timely deliveries ahead of what should be an extremely busy 2014 Christmas holiday shopping season. The robots can help locate and pick items, which are verified by a human picker before being boxed up and sent from the facility - the company will be able to save upwards of $900 million each year, with robotic assistance able to help save 20 percent to 40 percent per shipped order.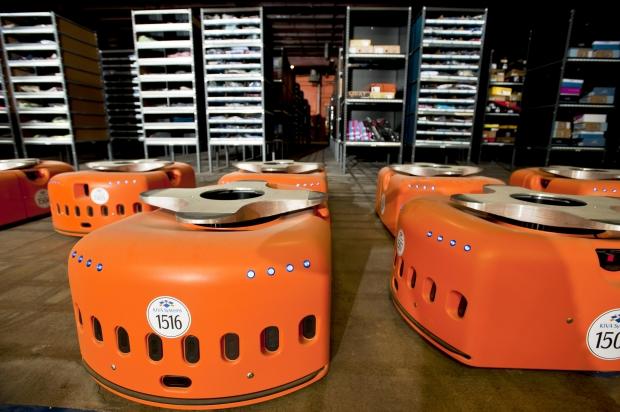 To help ensure it would have a robotics inventory it could call upon, Amazon purchased Robots maker Kiva Systems for $775 million in 2012 - and there have been more than 1,400 Kiva robots already working in Amazon's logistics chain.
Amazon tends to have successful shopping seasons, but as the US economy has recovered - and consumers have extra money to spend this Christmas - Amazon wants to ensure everything runs smoothly and customers will be happy.
Related Tags