EA cancels Dragon Age: Inquisition for India, Pakistan and Bangladesh
EA pulls Dragon Age: Inquisition from India as it features same-sex scenes in its content.
Published Tue, Nov 18 2014 2:05 AM CST
|
Updated Tue, Nov 3 2020 12:13 PM CST
While many gamers across the world are looking forward of their copy of Dragon Age: Inquisition, those in India, Pakistan and Bangladesh will not. EA has cancelled pre-orders from these countries and started refunded money to those who placed an order for physical and digital copies.
EA said in its EA Help website: "In order to avoid a breach of local content laws, EA has withdrawn Dragon Age: Inquisition from sale in India and the game is no longer available for pre-order. Customers who pre-ordered the game will be contacted directly and will be fully refunded."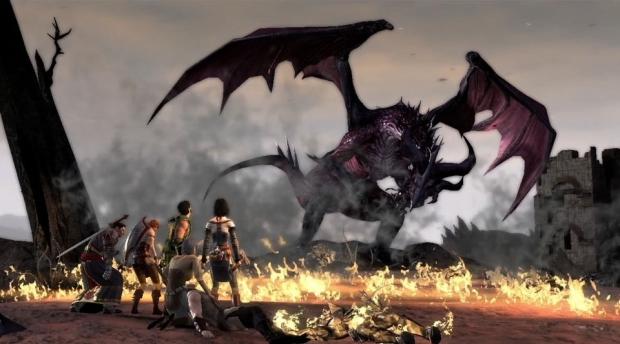 EA regional marketing director Simon Smith-Wright said, "The current action we've taken only affects Dragon Age Inquisition." It should be noted that EA did not give any proper reasons for refusing pre-orders from these countries. Later, nation-wide distributor Milestone Interactive confirmed speculation made by many gamers that it was due to the options of engaging in same-sex and bi-sexual relationships. For those who don't know, India has a law under section 377 of the Indian Penal Code, 1861 declares that having sex between two consenting adults of the same gender punishable by law.
Dragon Age: Inquisition isn't the first game where publishers were sceptical to release in the local markets, especially for India. It was pointed out that Dante's Inferno was not sold in India as some took offence to the game's content. Fallout 3 and Fallout: New Vegas were also not sold in the country, as it offended Indian sentiments. Interestingly, Mass Effect series that also had options to engage in same-sex relationships were sold in India with no hiccups to physical and digital copies.
It should also be noted that not a lot of gamers (especially Dragon Age fans) in India are happy about EA's decision to stop selling a game to avoid a possible lawsuit. With a disclaimer that I have no proper knowledge of the Indian law, (let along the relevant Indian Penal Code) effort should be made in some form by the publishers of the region to sort the issue legally to avoid future hiccups. Although VPN is an option, one may have to ask if companies will be comfortable allowing gamers to play these games with a VPN. In the future, such company may or may not have a new terms and conditions. In such cases, a publisher may remove a paid game from the player's game list in Origin (or any similar clients) or suspend the user's account to 'avoid' a possible lawsuit. EA also needs to consider that this may force gamers and fans to take the piracy route to get a copy instead. Settling the matter with the relevant courts in advance will give everyone a breathing space and end the matter.
Related Tags