Pentagon wants aircraft-based drones for future recon, attack missions
US Pentagon wants unmanned drones that can launch from aircraft to launch recon and attack missions directly from the sky.
Published Tue, Nov 11 2014 2:30 PM CST
|
Updated Tue, Nov 3 2020 12:13 PM CST
The Pentagon has tasked the Defense Advanced Research Projects Agency (DARPA) with finding new methods for drones to be able to launch from aircraft, including the B-1, B-52, C-130, and other large aircraft. Drones would be able to launch from aircraft, conduct their missions, and return to the aircraft so the host plane can fly away from potentially dangerous airspace.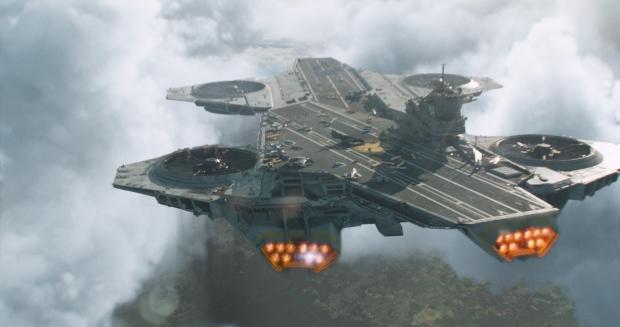 Here is what the DARPA request says: "The agency envisions a large aircraft that, with minimal modification, could launch and recover multiple small unmanned systems from a standoff distance."
"We want to find ways to make smaller aircraft more effective, and one promising idea is enabling existing large aircraft, with minimal modification, to become 'aircraft carriers in the sky,'" said Dan Patt, DARPA program manager. "We envision innovative launch and recovery concepts for new [unmanned aerial system] designs that would couple with recent advances in small payload design and collaborative technologies."
Related Tags