Russian president gifts Chinese leader a Russian-developed smartphone
Vladimir Putin gives Chinese president the world's first Russian-developed dual-screen smartphone.

Published Sun, Nov 9 2014 7:39 PM CST
|
Updated Tue, Nov 3 2020 12:13 PM CST
After their official meeting at the Asia-Pacific Economic Cooperation (APEC) summit in Beijing, the leaders of Russia and China got together and exchanged gifts. Vladimir Putin, Russia's president, gave Xi Jinping, China's president, a smartphone. This wasn't any ordinary smartphone, it was a Russian-made, dual-screen smartphone (the world's first), known as the YotaPhone 2.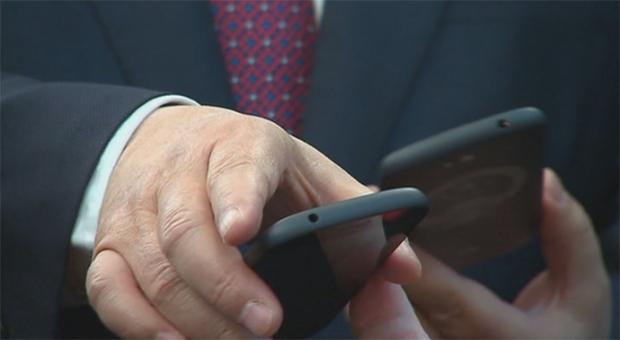 The handset that Putin gave Jinping was also a special edition version of the handset, something that included a data protection system that was designed by Russian engineers. This makes the phone "unique" in the way of safety, according to Rostec company, the firm who made the phone. Rostec has said that China's leader was the first person in the world to own the YotaPhone 2, with the official launch of the Russian-made handset to begin next month.
The YotaPhone 2 sports the world's first dual-screen, with one of its displays using electronic paper technology, being always-on, even with a drained battery. Some people refer to it as the "Russian iPhone", with the YotaPhone 2 selling at around $300.
Related Tags