New generation of prosthetics help patients regain sense of touch
Medical researchers in the United States and Europe show new solutions that allow patients to regain their sense of "feel" using new prosthetics.
Published Tue, Oct 14 2014 6:30 AM CDT
|
Updated Tue, Nov 3 2020 12:14 PM CST
Technological advances have allowed researchers to create prosthetic limbs that are able to better mimic the natural movement of human limbs, with medical patients able to regain their sense of touch. In one study, researchers in the United States manufactured a prosthetic hand that uses electric signals sent into a medical patient's harm and brain, providing a sense of "feel."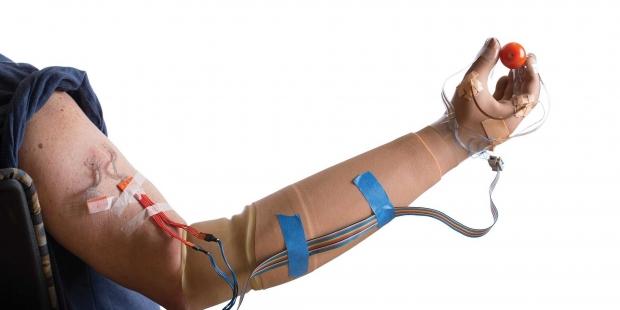 "The sense of touch is one of the ways we interact with objects around us," said Dustin Tyler, Case Western Reserve associate professor of biomedical engineering and the study's author. "The work reactivates areas of the brain that produce the sense of touch. When the hand is lost, the inputs that switched on these areas were lost."
A group of Swedish scientists created a mind-controlled prosthetic arm that connects to the medical patient's arm, nerves and muscles. This type of research has great potential for those injured in serious incidents, and will continue to be a topic of focus for researchers.
Related Tags