Indian govt to investigate Flipkart over 'Big Billion Day' complaints
After being criticized by multiple consumers over the 'Big Billion Day' mess, Flipkart may also have to face Indian goverment's investigation soon.
Published Wed, Oct 8 2014 10:03 PM CDT
|
Updated Tue, Nov 3 2020 12:14 PM CST
The Government of India's Commerce and Industry minister said that the government will investigate Flipkart over numerous complaints made during and after the e-commerce site's 'Big Billion Day' sale on October 6th. These complaints are accompanied by several hashtags like fraudkart, Big Scam Day and Big Billion. The company co-founders did issue a statement of apology via its company blog, but it didn't have any affect on most consumers.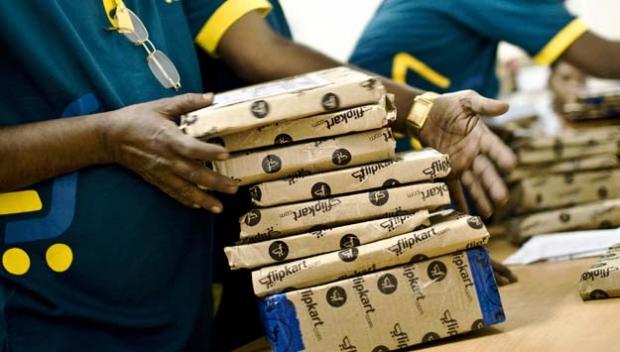 Numerous consumers and potential buyers complained that Flipkart was luring in consumers. Throughout the day of the sale, many said via Twitter that Flipkart already increased the prices of products before the sale. It was followed with complaints for lack of stock for several items that was listed as available in search results and website outage complaints.
Besides the consumers, retailers and traders have also serious concerns over Flipkart's 'predatory discount'. They've claimed that the e-commerce is damaging many small and larger retail businesses that find it impossible to compete with Flipkart's unrealistic discount offers. The Confederation of All-India Traders also pressured the Commerce and Industry Ministry to intervene in this matter, and implement procedures to monitor and control such predatory pricing and allegedly unrealistic sales. The Enforcement Directorate will also be investigating Flipkart after an order from the Reserve Bank of India.
Minister Nirmala Sitharam said, "We have received many inputs regarding Flipkart episode. Lot of concern have been expressed and we will look into it". He continued, "Now there are many complaints. We will study the matter... Whether there is a need for a separate policy or some kind of clarification is needed, we will make it clear soon."
If evidence proves that Flipkart is using unfair business practices, it may have to pay a penalty three-times the amount that the company received as foreign investments. It is said that Flipkart a foreign investment of up to US$180 million.
Related Tags