Vertu offers up its mid-tier Aster smartphone, priced at $6,900
Vertu unveils its new Aster smartphone, a titanium, Android-powered handset worth $6,900.

Published Sat, Oct 4 2014 10:32 PM CDT
|
Updated Tue, Nov 3 2020 12:14 PM CST
For those out there with much more money to splash on a new smartphone, Vertu has just unveiled its new Aster smartphone, a mid-tier, titanium-built, Android-powered smartphone with a whopping $6,900 price tag.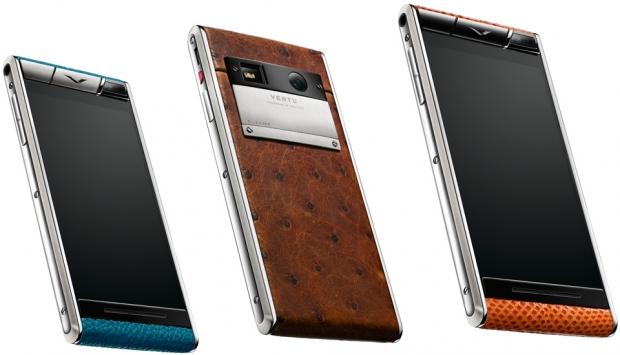 What do you get for close to $7,000? A 4.7-inch 1080p display, 5.1-inch 117-carat sapphire screen, 2.3GHz quad-core Snapdragon 801 chip, a 13-megapixel rear-facing camera and 2.1-megapixel front facer, with the rear-facing snapper certified by Hasselblad, the company who had its technology in the cameras in the 1969 Moon landing.
64GB of internal flash storage, a 2,275mAh battery, front stereo speakers, NFC, Qi wireless charging, and LTE also make the cut. Vertu's CEO said: "Vertu is not here to follow general mass market mobile trends; our technology is leading edge but it doesn't have to be bleeding edge. The same goes for the physical design of Vertu products. The nature of our customers and of our products mean that we have to develop what is right for them, not follow generic broader industry design themes that may be more fleeting than those of the luxury market". The CEO added: "Many of our customers desire and appreciate compact size Vertu products that comfortably fit the inside the pocket of a well-tailored suit or in an expensive clutch bag".
The company offers its Classic Concierge subscription with the Aster, a six-month deal that doesn't include a dedicated agent. Vertu also includes its Vertu Certainty package, another six-month deal that includes iPass Wi-Fi hotspots across the globe, 12 months of Silent Circle communication encryption and 12 months of Kaspersky mobile security subscription. Vertu Life is also provided, a curation service that offers exclusive access to various events and venues, and lasts 18 months.
Vertu's CEO added: "Concierge and services continues to be of significant importance to Vertu and they are a key part of our brand DNA. We are continually developing this aspect of our business and new partnerships with the likes of Bentley indicate the level of our vision and ambition".
Related Tags