Flash Memory Summit 2014 - Newisys shows NDS-2600 with 60 2.5" in a 2U
Newisys shows 60 2.5" SSDs in a 2U at Flash Memory Summit 2014.
Published Thu, Aug 14 2014 9:57 PM CDT
|
Updated Tue, Nov 3 2020 12:15 PM CST
Flash Memory Summit 2014 - Newisys displayed two data center storage systems at the show this year, both with a focus on density. The new NDS-2600 and NDS-4600 allow data centers to add large volumes of storage with as little rack space as possible.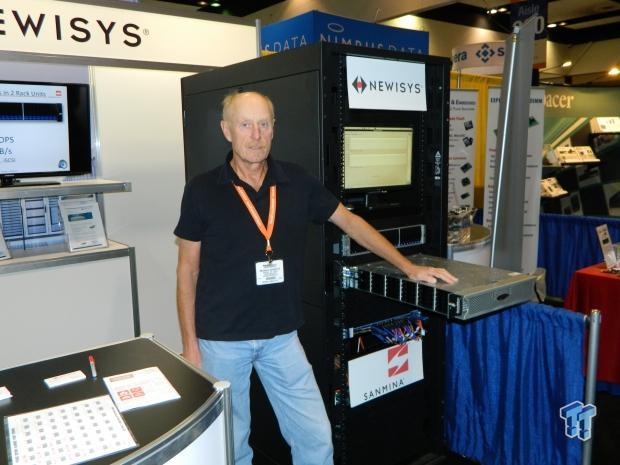 Here is a face you've seen on the pages of TweakTown a few times. It's Michael Schuette, formally of OCZ fame. Michael has taken his wealth of knowledge to Sanmina, owners of the Newisys brand.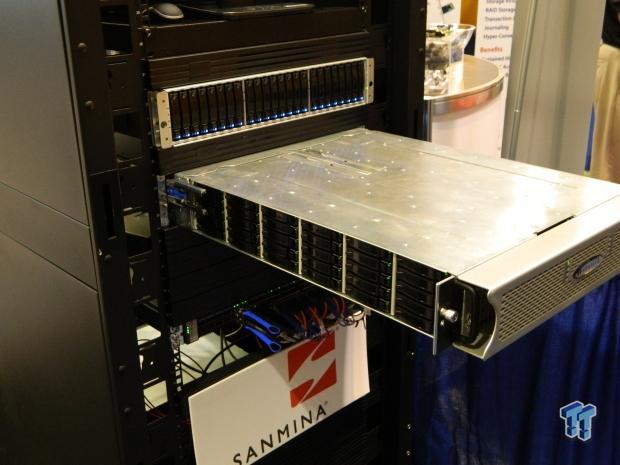 Michael is no stranger to the cutting edge. Here we see one side of the new Newisys NDS-2600, a 2U server that features 30 2.5" drive bays on each side of the system. As you can see in this image, the system is still on rails so it slides in and out of the server rack for service easily.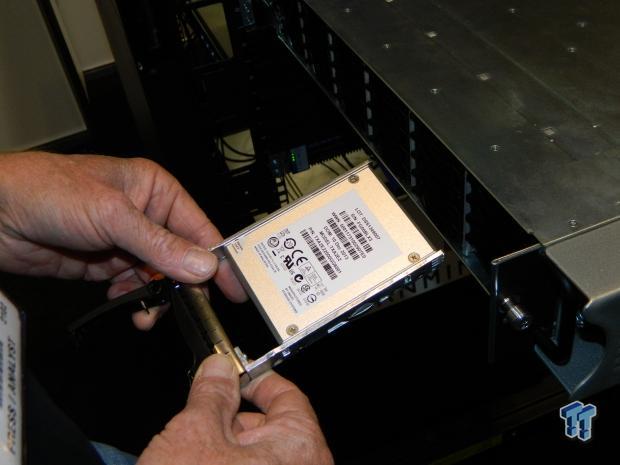 Armed with an Intel Xeon E5-26xx processor and 60 2.5" 2TB SSDs, the system delivers 120TB of all-flash capacity. The performance is just as impressive, 11 Gigabytes per second throughput and less than .7ms latency.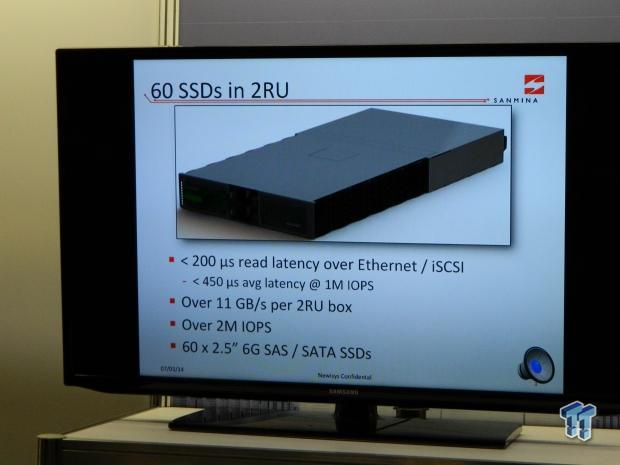 For those counting, that's over 2 million IOPS coming from a small 2U that even has a battery back up option. Connectivity comes from 2x 10GbE ports but the system also has an additional 2x 1GbE as well as USB 3.0 and USB 2.0 for maintenance tasks.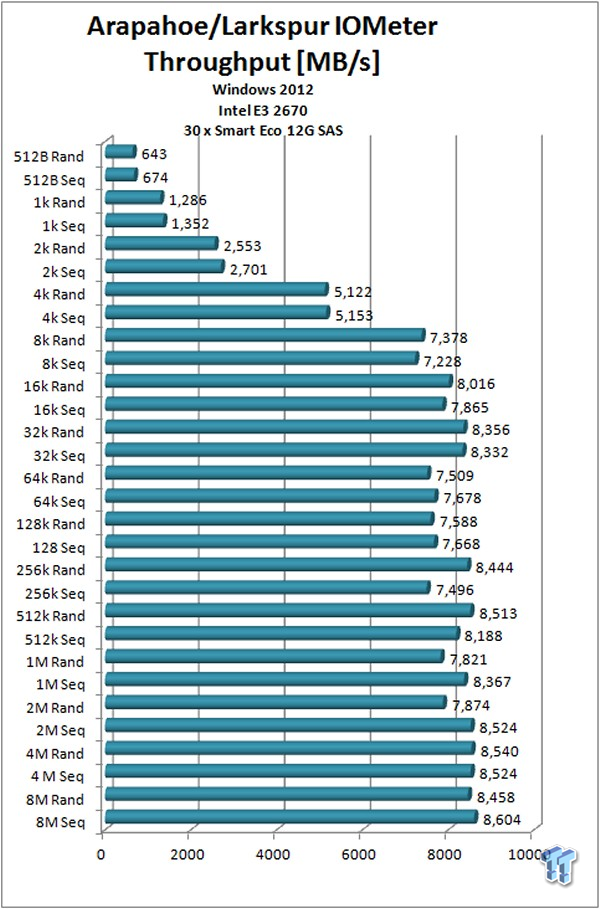 We're looking forward to hearing more about Newisys' new products in the future.
Related Tags