Cassini discovers 101 distinct geysers on Saturn's moon Enceladus
Enceladus geysers under intense study by scientists using Cassini spacecraft, cause of geysers under scrutiny.
Published Tue, Jul 29 2014 6:00 AM CDT
|
Updated Tue, Nov 3 2020 12:15 PM CST
One of the bodies in our solar system that is under investigation by NASA is Saturn and its moons using the Cassini spacecraft. Cassini has been studying the icy Saturn moon called Enceladus and so far, it has discovered 101 active geysers on the surface of the icy world. The interesting thing about this discovery is that liquid water is believed to be reaching the surface of the planet from an underground sea.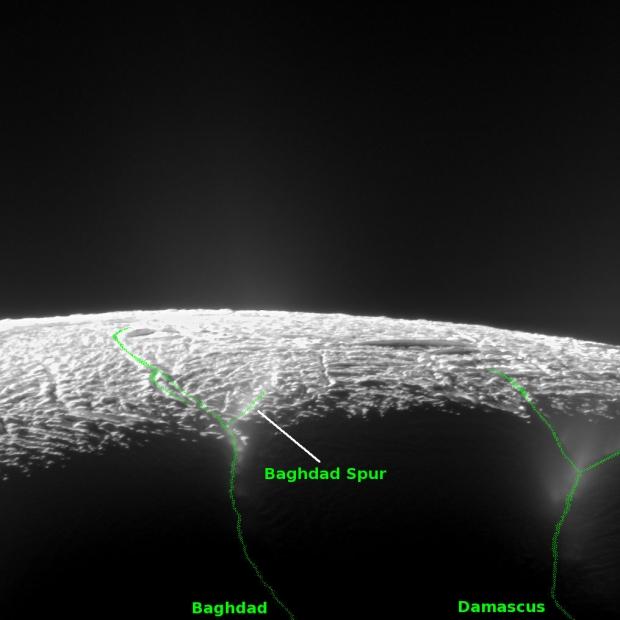 Cassini has been eyeing the southern polar terrain for nearly seven years as scientists have studied the tiger stripe fractures in the area on the surface of the moon. These geysers and the large fractures were discovered on the moon years ago.
Scientists believe that the geysers and liquid water believed to be under the surface of the moon are caused by the repeated flexing of Enceladus by the gravitational forces of Saturn as the moon orbits the planet. Another theory was that there may be a back and forth rubbing action cause by friction of opposing walls that turns ice into the geysers. Cassini has now proven that the geysers coincide with small-scale hot spots that are only a few dozen feet across and are too small to be caused by frictional heating leaving gravitational forces as the cause for the liquid water and hot spots.
Related Tags