Ubisoft developers witness goat sacrifice in real life for Far Cry 4
Two Ubisoft developers watched a goat get sacrificed while on a research trip for Far Cry 4.

Published Fri, Jul 25 2014 8:38 PM CDT
|
Updated Tue, Nov 3 2020 12:15 PM CST
While on a research trip to Nepal, two Ubisoft developers experienced a legitimate ritual sacrifice of a goat. The two developers jetsetted off to Nepal for some research, as Nepal is the inspiration for Kyrat, the fictitious Himalayan setting of Far Cry 4.
Far Cry 4's Game Narrative Director, Mark Thompson and the Associate Producer on the game, Phil Fournier, made the trip with Vice's Krishna Andavolu. Once they arrived in Kathmandu, the group heard a rumor that there was going to be an animal sacrifice, so they found their way into the event. The sacrifice was made possible thanks to a man providing the goat on behalf of his family to Kali, who is the Hindu goddess of change and destruction.
The video, above, is the first of a three-part series that goes into the source material and inspiration behind the fourth outing in the Far Cry world. At Comic-Con, the Creative Director behind Far Cry 4, Alex Hutchinson, told the audience that another Vice documentary titled "The Vice Guide to Liberia" offered another inspiration, this one for the game's villain, Pagan Min.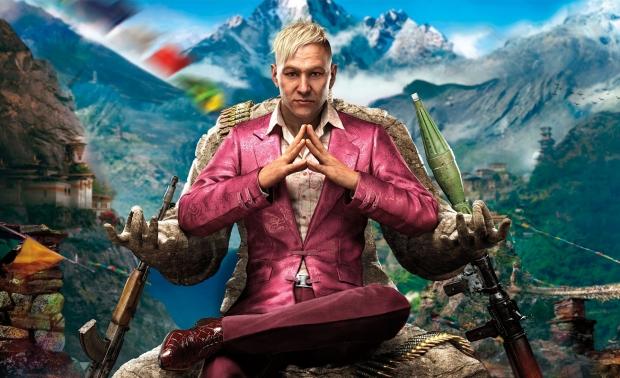 Far Cry 4 is slated for November 18 on the PS3, PS4, Xbox 360, Xbox One and PC.
Related Tags