Apple to spread out next-gen iPhone releases, learns from 5S/5C issues
Apple learns from launching two smartphones at once with the iPhone 5S/5C, that it will reportedly launch the 5.5-inch iPhone 6 months after 4.7-inch model.

Published Fri, Jul 25 2014 3:58 AM CDT
|
Updated Tue, Nov 3 2020 12:15 PM CST
Apple is still reportedly preparing two next-gen iPhones, with a 4.7-inch and 5.5-inch version. It looks like we could see the 4.7-inch version launched first, with the larger 5.5-inch model to be launched several months later. Why? Well, there's a good reason for that, in Apple's eyes anyway.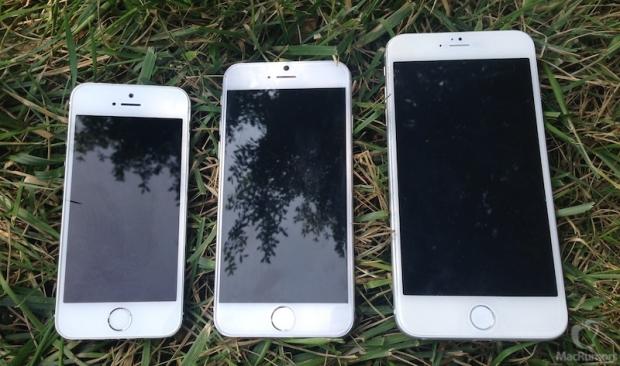 DigiTimes is behind the new report, citing their usual anonymous supply chain sources, where they said: "The different timetables have been set as Apple does not want to repeat the mistake it made in 2013 when it launched the iPhone 5s and iPhone 5c simultaneously, said the sources". There are still conflicting rumors that Apple will launch both new iPhones at the same time, but I think we will see a staggered release.
Apple won't want to cannibalize its own sales, and it knows that releasing two new bigger iPhones at the same time will do just that. There are a lot of people who have been waiting for a 'bigger iPhone' and being torn between two models won't help. One will sell more than the other - I'm banking on the 4.7-inch version - which will allow Apple to do a Samsung. Samsung launches a Galaxy Note around six months after its flagship Galaxy S smartphone, where Apple could start doing the same thing - releasing the 4.7-inch version, waiting six months to launch the bigger 5.5-inch iPhone 6.
The company won't want to repeat the same mistakes it made with the release of the iPhone 5S and 5C, where the 5C sales were lackluster. The iPhone 5S was the phone everyone wanted, with the iPhone 5C not being as cheap as people expected.
Related Tags