Technology largely unable to protect civilians from IED attacks
IEDs remain popular against organized forces, but terrorists also use them to inflict a higher civilian casualty rate in select regions.
Published Sat, Jul 12 2014 9:06 PM CDT
|
Updated Tue, Nov 3 2020 12:15 PM CST
The use of improvised explosive devices (IEDs) against military targets proves to be successful, killing thousands of U.S. and coalition troops in Iraq and Afghanistan. However, the civilian death toll is staggering, with IED and suicide bomber attacks boosting casualty rates among civilians 70 percent over the past three years, a report recently noted.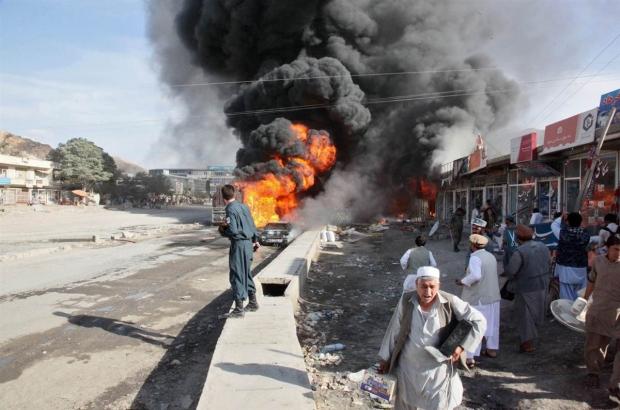 Unfortunately, there are very few technology-based solutions to defend civilians against IEDs, with bomb devices ranging from crude homemade IEDs to explosive devices useing military-grade supplies. As successfully demonstrated during the 2013 Boston Marathon bombings, a homemade pressure cooker IED with a mix of gunpowder, ball bearings and nails can be lethal - there was a final death toll of three people, injuring 264 athletes and spectators.
U.S. military personnel are relying more on armored vehicles, creating next-generation bomb detectors, and using unmanned aerial vehicles (UAVs) to conduct reconnaissance missions. The growing bloodshed in Iraq, however, will be difficult for local police officers and undertrained military personnel reduce civilian deaths. A massive 81 percent of 60,000 deaths recorded from 2011 to 2013 were civilians, and hit 66 countries, including Iraq, Afghanistan, Pakistan, Nigeria, Somalia, and Thailand.
The use of IEDs will continue whether or not the United States is fighting in Afghanistan and Iraq - as militants creating the explosives have a significant amount of experience and growing skills - making it difficult to defend civilians.
Related Tags