IED, suicide bomber attack civilian casualty rate rises 70%
Civilians are being victimized by IEDs and suicide attacks, with a 70 percent increase in the number of attacks over the past three years, report says.
Published Thu, Jul 3 2014 3:25 PM CDT
|
Updated Tue, Nov 3 2020 12:15 PM CST
The use of improvised explosive devices (IEDs), car bombs and suicide attacks have led to massive civilian casualties, with a 70 percent increase over the past three years, according to the Action on Armed Violence (AOAV) research group. The majority of car bomb explosions were located in Iraq, though global statistics of this style of attack led to an average of 25 civilian casualties each time. More than 53,000 civilians have been killed in the 66 countries studied.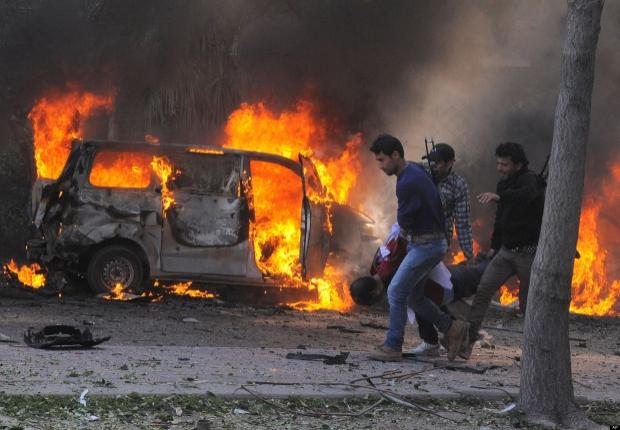 The use of IEDs against military target spurred an evolution of blast-protected armor on vehicles, but civilians are largely left defenseless. As terrorists continue to enjoy using "soft targets" to further raise casualty rates - and the number of IED and suicide bomb attacks increase - it's a troubling sign, especially in the Middle East and select regions of Africa.
"This huge increase in the number of innocent victims harmed and killed by IEDs is a terrible concern - not only to those who lives are transformed in an instant by these pernicious weapons, but to governments who have to bear the costs of the medical and security implications of these attacks," said Iain Overton, AOAV director of policy and investigations.
Related Tags