DARPA researching self-guided .50-caliber ammo rounds
DARPA is perfecting a .50-caliber sniper round that is able to adjust and adapt to harsh environments, making kill shots even more effective.
Published Sat, Jul 12 2014 1:59 PM CDT
|
Updated Tue, Nov 3 2020 12:15 PM CST
The Defense Advanced Research Projects Agency (DARPA) recently tested a .50-caliber self-guided bullet that pairs a maneuverable round with a custom optical guidance system. The Extreme Accuracy Tasked Ordinance (EXACTO) round is designed to help snipers be even more effective, and provides a bigger standoff range.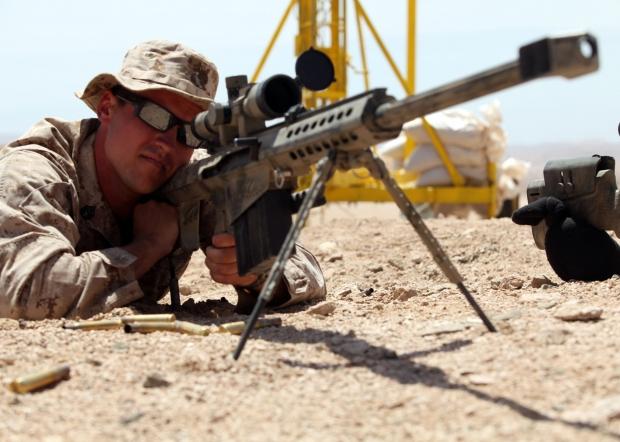 The U.S. military hopes a self-guided round will make it easier to eliminate targets with a single shot - helping keep snipers hidden. Specifically, the guidance system will prove helpful in Afghanistan and other environments where there are high winds, dusty terrain, and sometimes harsh shooting conditions.
"This video shows EXACTO rounds maneuvering in flight to hit targets that are offset from where the sniper rifle is aimed," according to DARPA. "EXACTO's specifically designed ammunition and real-time optical guidance system help track and direct projectiles to their targets by compensating for weather, wind, target movement and other factors that could impede successful hits."
Related Tags