Newegg made an announcement recently that the online retail site will now start accepting Bitcoins as a method of payment from now on. The company also started a new hashtag '#neweggbitcoin' to gather peoples thoughts and rants about its new payment method.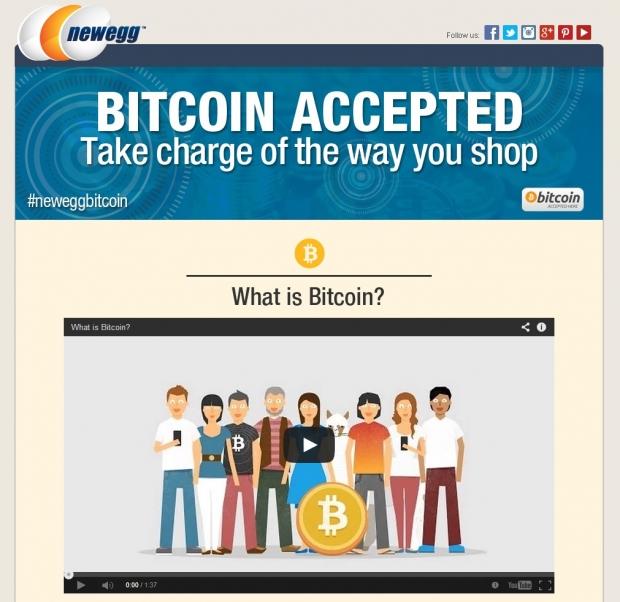 One can select Bitcoin as a method of payment under its step 2 'billing' options while checking out. Newegg is using 'Bitpay' to process Bitcoin payments as its proven itself to be an industry-leading reliable and scalable option to process such transaction. A buyer can also use the digital wallet stored in their smartphone as it will use the QR code stored in the phone or the link of the digital wallet to proceed with the payment.
Soren Mills, Chief Marketing Officer for Newegg North America said,"Newegg's customers are among some of the earliest Bitcoin miners and are enthusiastic proponents of the crypto-currency. Adopting Bitcoin as a payment method is another way we're responding to our customers' diverse needs". He continued,"Working with BitPay to implement a Bitcoin payment option at Newegg was a seamless process and our partnership gives us the capabilities we require for high-volume e-commerce."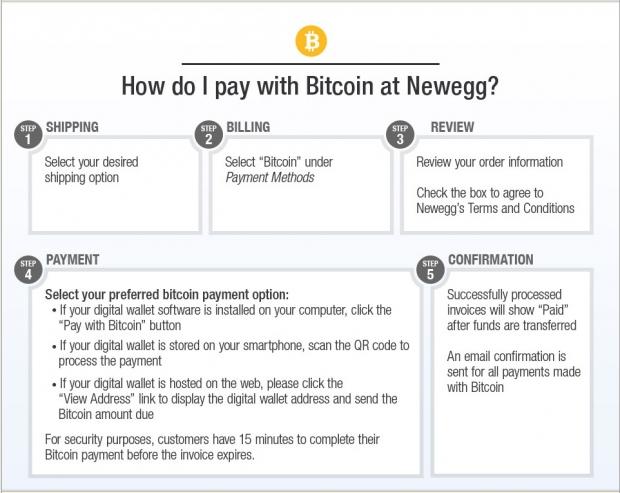 As more popular online retail websites starts using Bitcoin as an alternate form of payment, virtual currency gains more credibility and value as an alternate form of currency.
On the other hand, Bitcoin is also known to be a choice of payment for illegal drugs. It wasn't too long ago when the FBI busted Silk Road where it was found that the popular virtual currency was used to complete the transaction. Mt.Gox was also considered as a popular virtual currency exchange, until it collapsed and later filed for bankruptcy.