Bitcoin exchange Mt. Gox has gone offline
Mt. Gox has gone offline... what does this mean for the future of Bitcoin?

Published Tue, Feb 25 2014 1:20 AM CST
|
Updated Tue, Nov 3 2020 12:18 PM CST
Mt. Gox has just gone offline, with a joint statement released from several organizations from the Bitcoin community distancing themselves from the site. Not only is the site gone, but exchange's entire Twitter feed seems to have been wiped.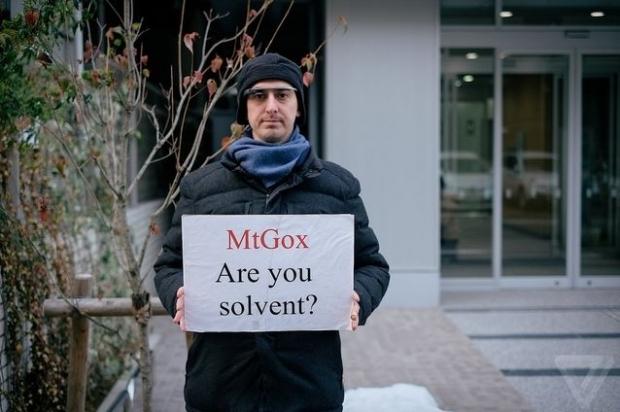 A spokesperson for the group told Recode: "Mt. Gox has confirmed it will file bankruptcy in private discussions with other members of the bitcoin community". The Verge reached out to Mt. Gox, but the exchange didn't respond. Then there's an unverified document that tells the world that Mt. Gox's "crisis strategy" alleges that the exchange lost some 744,00 Bitcoins in a theft that goes back quite a few years.
The theft is said to have been enabled by the malleability bug that caused the exchange to stop all withdrawals earlier in the month. The join statement reads: "This tragic violation of the trust of users of Mt. Gox was the result of one company's actions and does not reflect the resilience or value of Bitcoin and the digital currency industry. There are hundreds of trustworthy and responsible companies involved in Bitcoin. These companies will continue to build the future of money by making Bitcoin more secure and easy to use for consumers and merchants. As with any new industry, there are certain bad actors that need to be weeded out, and that is what we are seeing today".
Related Tags