FBI seizes underground drug marketplace Silk Road, arrest owner
Silk Road gets shut down after being raided by the FBI, creator charged with several felonies and possibly conspiracy to commit murder.
Published Wed, Oct 2 2013 6:04 PM CDT
|
Updated Tue, Nov 3 2020 12:20 PM CST
Earlier today, the FBI announced that it had seized Silk Road, an underground drug marketplace located on the darkweb. Along with the seizure came the arrest of the website's founder, Ross Ulbricht. Silk Road was only accessible through the TOR network, and was responsible for the sale of billions of dollars of drugs.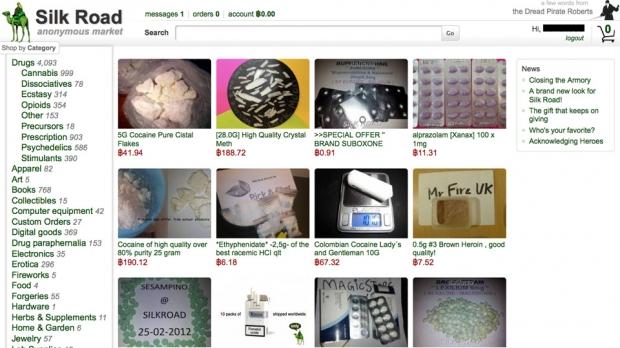 Anyone could logon, and purchase a bag of weed, a few ecstasy pills, or even much harder drugs like heroin and crystal meth. Ulbricht is being charged with narcotics trafficking, computer hacking, and money laundering, and could face up to 25 years in prison if convicted. The bust came after FBI agents and law enforcement officers made more than 100 purchases through the "hidden" site, many of which were said to contain very high purity drugs.
The FBI report says that Silk Road did more than $1.2 billion in illegal drug transactions since 2011 which netted Ulbricht about $80 million in commissions from the sale. The website had more than 957,079 registered users and conducted more than 1.2 million transactions. Between 2011 and 2013.
Additional reports are coming in that suggest Ulbricht may be charged with an attempt to solicit a murder for hire against a former Silk Road user who threatened to release the names of thousands of users to the police. In an exchange uncovered by Gizmodo, Ulbricht told another Silk Road user "Don't want to be a pain here, but the price seems high. Not long ago, I had a clean hit done for $80k. Are the prices you quoted the best you can do? I would like this done asap as he is talking about releasing the info on Monday."
Ulbricht was not a simple petty drug dealer either, he held a BS in Physics from the University of Texas, and even attended graduate school at the University of Pennsylvania as well. His LinkedIn profile says that after leaving graduate school, he wanted to focus on "creating an economic situation designed to give people a first-hand experience of what it would be like to live in a world without the systemic use of force by institutions and governments."
Related Tags