Square Enix teases Project Flare, a world 17x larger than Skyrim
Thought the world of Skyrim was big? Square Enix was showing off Project Flare at E3 2014, with the world being 17x bigger than Skyrim.

Published Sat, Jun 14 2014 10:57 PM CDT
|
Updated Tue, Nov 3 2020 12:16 PM CST
E3 2014 - Most gamers think the world of Skyrim is absolutely huge, but behind closed doors at E3 2014, Square Enix was showing off something much, much bigger, with what they're calling "Project Flare".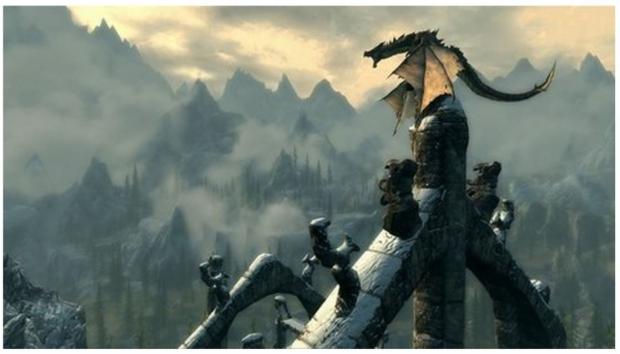 Project Flare is cloud gaming technology, which uses supercomputers as servers to produce gaming world's that simply aren't capable on consoles, or regular PCs. Square Enix said that what they were showing off to Polygon was "not representative of a final product," with the demo showing off a huge forested world that could be explored quite quickly from a bird's eye point of view, or much slower through the perspective of a little creature.
Square Enix said that the full world map shown off was 32 kilometers by 32 kilometers - a mind-blowing 17x the size of Skyrim. Better yet, none of this was being streamed into the computer, it was being fully rendered, in full detail, across the entire gigantic game world - this included over 600,000 trees, hundreds of packs of creatures, hills, mountains, and much more.
Something that is equally as impressive, is that Project Flare was created by scratch with two programmers and one artist, in just six months. Square Enix's Director of Business Development, Jacob Navok, said: "Games now use smoke and mirrors to provide the illusion of a living world. With Project Flare, we can provide an actual living world". While this is true, Navok has said that Project Flare will allow for each and every player to be on the same server, rather than split across multiple servers like existing MMOs.
The company wants to license out Project Flare to other developers and partners, with the company meeting with said developers and publishers - trying to license Project Flare to third parties. Square Enix wants to see its exciting new technology used with other studios, seeing it pushed to create new types of gameplay.
Internally, the company wants to use it on its own games, withi Square's Japan HQ eyeing off the new tech - this is where Tetsuji Iwasaki works, who is responsible for the server architecture for Final Fantasy 11. All of this talk about Project Flare, now I need to see it in action.
Related Tags