Worms Battlegrounds is headed to Sony's PlayStation 4 next month
Fans of the Worms saga will be happy to hear that the next installment in the series, Worms Battlegrounds, will be arriving on Sony's PlayStation 4 in June.
Published Mon, May 19 2014 3:15 PM CDT
|
Updated Tue, Nov 3 2020 12:16 PM CST
The Worms saga is one of those game series that has managed to hold on for more than a decade and still remain relevant to new generations of gamers. Today Team 17 Digital Ltd announced via Sony's official PlayStation blog that the series' latest installment, Worms Battlegrounds, will be heading to the PlayStation 4 on June 3rd of this year.
Worms Battlegrounds features a massive single player campaign spanning 25 story missions and 10 "Worm-Ops" time-attack missions, which have been set across five stunning environments (Inca, Viking, Feudal Japan and Industrial Revolution) with new day-to-night lighting transitions as well. "We've even added in multiplayer clan support! Create your own clan and choose your own clan emblem or simply join another existing clan and take part in league matches! All of these earn you community points, which allow your clan to level up and grow larger," said the blog post. "A particularly cool thing is that if we were in a clan together we could - for the first time - play controlling the same team! I'd take control of two of the worms, and so would you. Just don't let me down; we're fighting for our clan's reputation as the best global Worms clan after all!"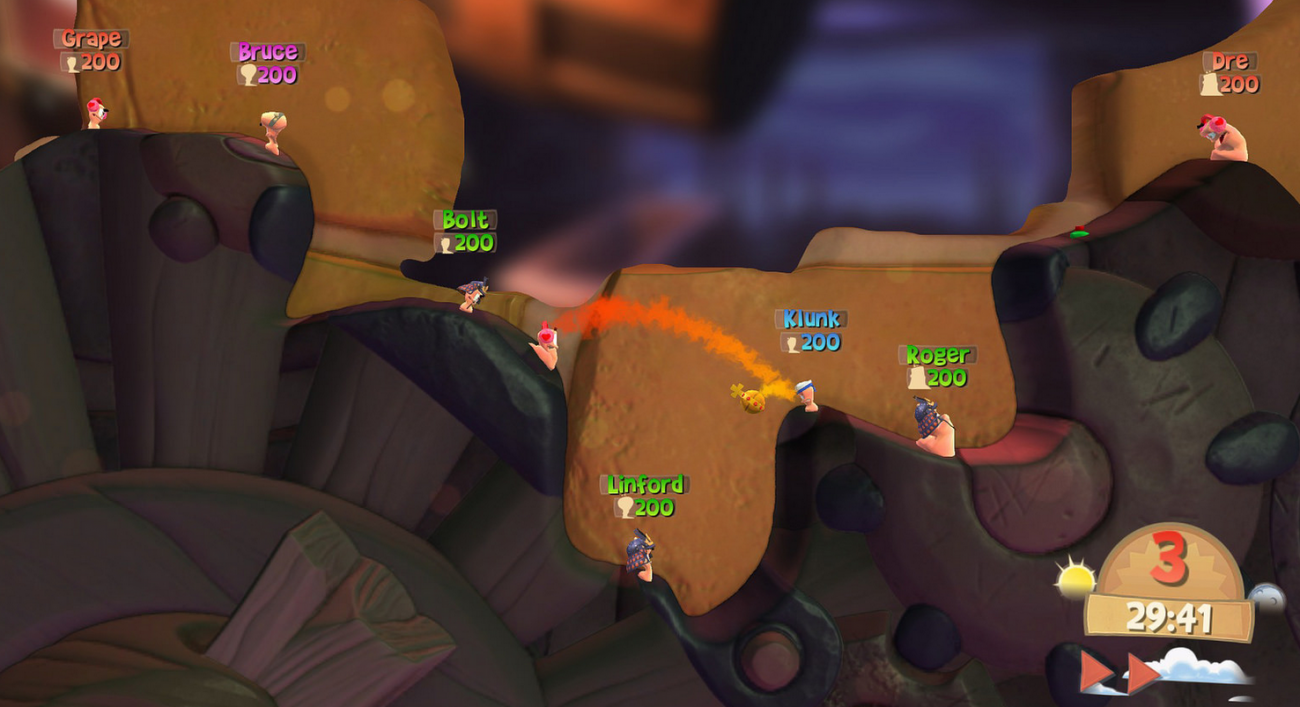 Related Tags