PayPal fires its strategy director for posting insults via Twitter
Rakesh 'Rocky' Agrawal learnt that making insults about his fellow co-workers via Twitter will cost his job.
Published May 5, 2014 3:04 AM CDT
|
Updated Tue, Nov 3 2020 12:17 PM CST
0 minutes & 48 seconds read time
PayPal management fired its strategy director, Rakesh Agrawal, for making series of inappropriate tweets about his fellow co-workers. It all started when 'Rocky' Agrawal started making such tweets at around 1 am during a Jazz fest in New Orleans.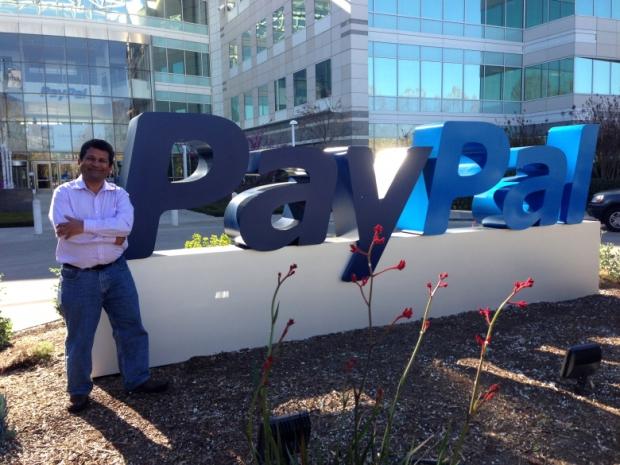 The news source points out that he referred PayPal's vice president of global communications, Christina Smedley as a 'useless middle manager' and a 'piece of shit'. The following tweets by him indicates that he may have been drunk. He then says via Twitter that 'People who should be fired from PayPal Don Christmas a pool a kick'.
Though Rakesh did delete those tweets, those messages were still up long enough for a lot of people to notice. On Saturday, PayPal tweets that it fired Rakesh Agrawal as they have zero tolerance for such behaviour.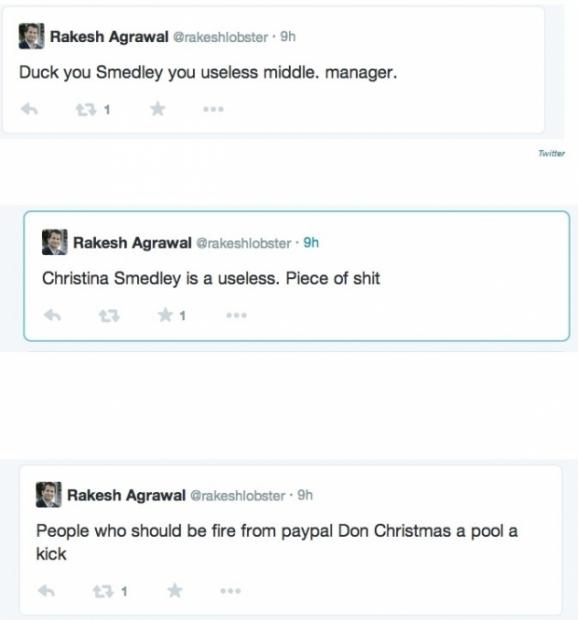 Rakesh later claimed via twitter that was using a new phone. He also added that it wasn't a good idea to use his new phone while working 20 hours a day while being on vacation. Whether its a genuine reason or a poor excuse? Who knows. But the damage was done, and this affected Rakesh as such tweets was the reason why he lost his less-than-two months old job.
Related Tags