Bruce Lee revealed as the mystery fighter in EA Sports UFC
Bruce Lee is the mystery fighter for the next UFC title, you will either have to pre-order now or complete career mode in Pro difficul level mode.
Published Mon, Apr 7 2014 8:55 PM CDT
|
Updated Tue, Nov 3 2020 12:17 PM CST
EA sports have finally revealed the mystery fighter for the upcoming MMA title EA Sports UFC is none other than the father of mixed martial arts Bruce Lee himself.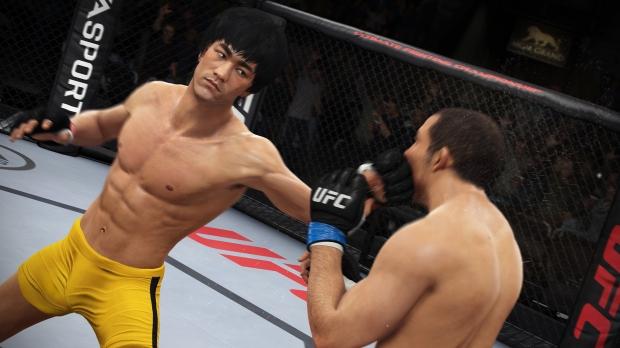 EA's development team worked with Lee Enterprises who provided digital references, life-cast of Bruce's body and behind-the-scenes photos of Bruce Lee for developing the character. EA wanted the most accurate resources they can get to create a representation of the legend as much as possible.
UFC President Dana White said,"There's no debate, Bruce Lee is the father of mixed martial arts. He believed not one style of fighting was the best and that you had to have a little piece of everything to be a complete fighter. He was proven right when the first UFC event took place in 1993."
Bruce Lee's daughter Shannon Lee said that she is excited to see this opportunity to bring her father back to videogames, and that EA sports UFC development team have done a great job in capturing the look and the feel of her father. The game is all set to launch in June 17th, 2014. MMA fans can now pre-order the game to get day-one access to Bruce Lee's character, or complete the game's career mode in Pro difficulty mode to unlock him. The game uses EA Sports IGNITE engine.
Related Tags