Nine-month-old accused of attempted murder in Pakistan
A nine-month-old Pakistani boy has been accused of attempted murder.

Published Sun, Apr 6 2014 2:30 AM CDT
|
Updated Tue, Nov 3 2020 12:17 PM CST
It's not everyday that a nine-month-old baby gets accused of attempted murder, but this is exactly what has happened to a young boy in Pakistan. Mohammad Musa, just eight months old, along with his father and other members of his family, were booked for throwing rocks at gas company officials in the world-class Ahata Thanedaran neighborhood in February.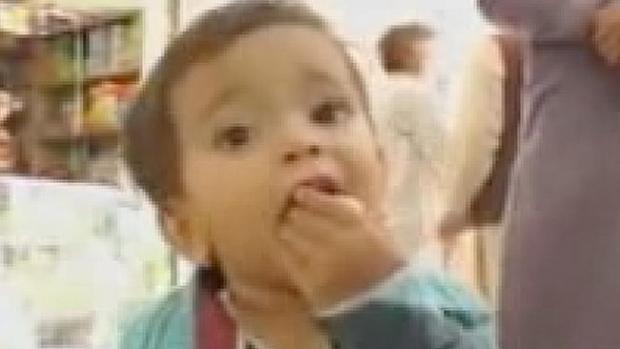 Inspector Kashif Muhammad attended the alleged crime scene, and has since February 1, been suspended. He wrote in his report that it was a case of attempted murder. The eight-month-old boy was required to attend court with his father, where he was held on his father's shoulder, after which he was fed milk from a bottle while his father was answering reporters' questions.
The 50-year-old father of the boy said: "Everyone in the court was saying 'How can such a small child be implicated in any case'? What kind of police do we have?" The problem is, Pakistan's minimum age of criminal responsibility is 12, which was raised from seven last year - except for cases involving terrorism.
The child was granted bail, but he will have to appear in the next hearing on April 12. The family's lawyer, Chaudhry Irfan Sadiq, said that the charges against the boy should have been dropped. He continued: "The court should have simply referred the minor's case to the High Court to drop the charges against the innocent child and acquit him from the case. This case also exposes the incompetence of our police force and the way they are operating".
Related Tags