Intel finalized specifications for 9 Series Chipsets
Intel is bringing a lot of features for its desktop processor and chipset lineups.
Published Fri, Mar 28 2014 7:09 AM CDT
|
Updated Tue, Nov 3 2020 12:17 PM CST
Reports have indicated that Intel confirmed its specifications for the upcoming 9-Series chipsets for LGA-1150 and LGA 2011-E HEDT platform- H97, Z97 and Intel X99 desktop chipsets. Intel Z97 and H97 chipsets are available for LGA 1150 package, whereas the Z97 will be paired with current generation 'Haswell Processors, followed by its refreshed versions and 'Devil's Canyon' processor families. Intel X99 will be paired with the upcoming 'Haswell-E' HEDT platform with LGA 2011-3 package.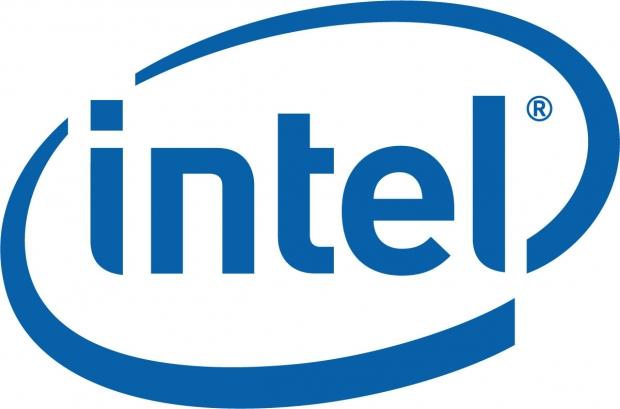 Motherboards with Intel Z97 chipsets will have up to PCI-Express 3.0 slots wired to the CPU, and have configurations of x16/NC/NC, x8/x8/NC and x8/x4/x4 for GPU setups. What should be noted that unlike the previous generation, H97 will support overclocking, though it will not have the same PCIe configuration that Z97 allows. Along with this, both chips will have up to 8 PCI-e 2.0 lanes for series of onboard devices and 14 USB ports, out of which 6 are for USB 3.0.
Both the H and B version of 9 series chips will allow PCI-e M.2 storage drives that provides 66.6% more bandwidth compared to SATA 6Gb/s standard. This should accelerate manufacturer's plans to release a series of high-performance SSDs by 2014- 2015. These two chipsets also will allow RAID, AHCI and Rapid Storage Technology. Intel Z97 will have Dynamic Storage Accelerator (DST)whereas Intel H97 will have Small Business Advantage (SBA) feature.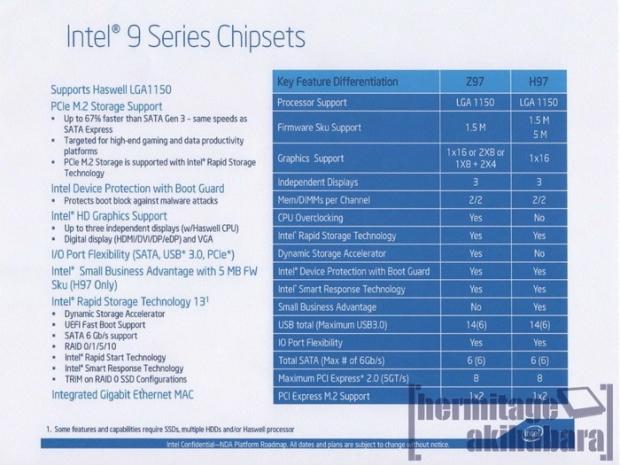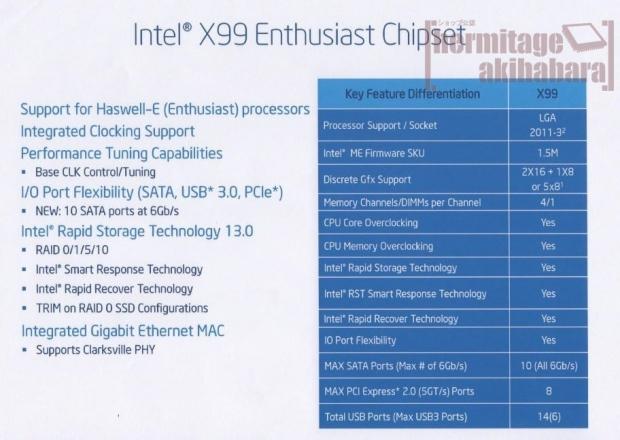 Intel X99 is designed for high-end multi-GPU setups. The board will have up to 5 PCI-e x16, therefore allowing x16/NC/x16/NC/x8, x16/NC/x8/x8/x8 and x8/x8/x8/x8 setups. There's also up to 8 lane PCI-e 2.0 for onboard devices, followed by support for 14 USB ports with 6x USB 3.0.
This chipset will also allow up to 10 ports of SATA 6Gbps with RST and SRT support. Its RAID 0 configuration also supports, SSD TRIM functionality.
As reported earlier, the newer families of desktop processors and chipsets will be out by Q2- Q3 2014.
Related Tags