WB Releases the First Full-Suit Image of Grant Gustin as The Flash
Last night Warner Bros. released the first image of Grant Gustin fully geared up as The Flash for the new CW television series. Come take a look.
Published Mar 12, 2014 4:44 PM CDT
|
Updated Tue, Nov 3 2020 12:18 PM CST
1 minute & 14 seconds read time
Last night Warner Bros. released the first full-suit photo of Grant Gustin as The Flash, and I have to say: Barry Allen is looking pretty good right about now. Gustin is set to play Barry Allen, an eccentric forensic scientist who moonlights as the DC Universe superhero, The Flash, on a prospective television series on CW. The future of the series is contingent upon the success or failure of the pilot episode, which is currently in the process of being filmed.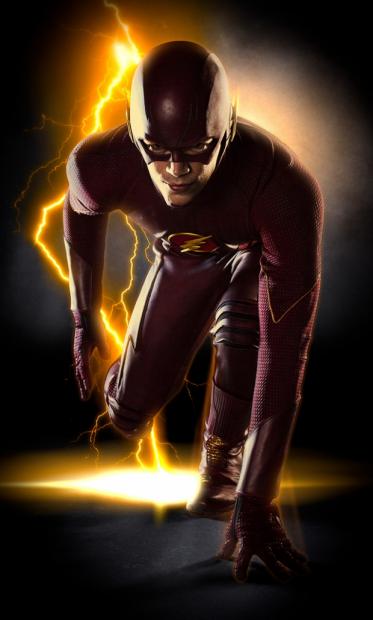 The television network CW first introduced Gustin as Barry Allen in season two of their highly successful superhero melodrama, Arrow, where he appeared to shine light on the investigation of a mysterious break-in at a warehouse owned by Queen Consolidated. After establishing himself in the world of Oliver Queen, and charming the lovely Ms. Felicity Smoak, Barry Allen returns to his lab in Central City, where he is struck by lightning and thrown into a mix of chemicals, effectively supercharging his body and giving birth to his alter ego, The Flash.
Though Gustin was originally set to play The Flash on the set of Arrow, due to the success of Arrow and the depth of the DC Universe, producers decided to give The Flash a show of his own. If the new series is picked up, it is set to run alongside Arrow on the CW. Prospects for The Flash as a television series look quite good at this point in time. The series will be co-written and produced by Geoff Johns, a renowned comic book writer for DC titles like Green Lantern and The Flash, and like Arrow, the show will introduce a plethora of heroes from the DC Universe, which has DC Comics fans quite excited.
Give us your thoughts on Grant Gustin's sweet new suit in the comment section below.
Related Tags