Cefaly headband gets FDA approved for migraine treatment
Cefaly headband is FDA approved fr treating migraines, sounds like a tens unit.
Published Wed, Mar 12 2014 2:09 PM CDT
|
Updated Tue, Nov 3 2020 12:18 PM CST
For people who suffer from medical conditions, being able to help their condition using gadgets rather than medications can be a big deal. A medical gadget called the Cefaly headband has received FDA approval recently to treat pain associated with migraine headaches.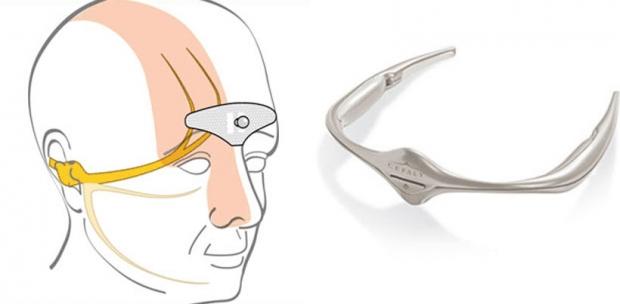 The Cefaly headband is a device that is worn on the head and has tips that go behind the ears like glasses. The device is positioned on the forehead above the eyes and features a self adhesive electrode.
The headband is able to deliver an electrical current to the skin and underlying tissues in the area. The positioning of the headband and electrode allow the electrical signal to stimulate the branches of the trigeminal nerve that are associated with migraine headaches.
The device is sold by prescription only and can be worn for 20 minutes per day. The device sounds a lot like a tens unit that has been used to treat muscle pain for years. The FDA warned that the user might feel a tingling or massaging sensation where the electrode is used. The Cefaly headband sells for about $400.
Related Tags