Valve is now letting developers set their own pricing on Steam
Valve says developers can now set their own prices and sales on Steam! Could this be the beginning of cheaper PC Games?
Published Mon, Mar 10 2014 6:34 PM CDT
|
Updated Tue, Nov 3 2020 12:18 PM CST
Valve says that it will now let developers set their own pricing on games they sell through Steam, something the company has had strict control over in the past. Word first came of the change in policy via a Reddit user named "Sharkiller," who leaked the information from Steam's private developer forums.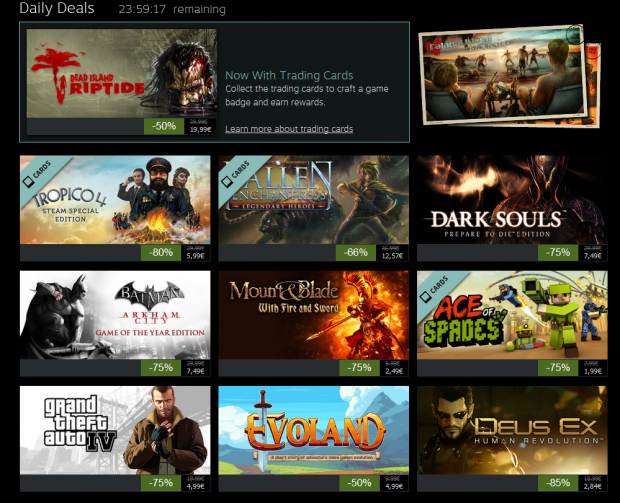 The new policy allows developers to set fixed week-long promotions as well as custom promotions that set a percentage off of the price for up to two weeks at the time. Users can also now set the full price of their game to their liking which could lead to pricing wars between developers and extra savings in the pockets of consumers.
"This new Steamworks tool allows developers to configure discounts for their own products, on their own schedules. They can define custom sale periods or opt in to regularly scheduled sales. This will enable developers to better coordinate their promotions with events, announcements, or major updates they are planning for their products," said Valve.
Related Tags