Britain's 5G Internet is so fast it'll download a movie in 1 second
UK Prime Minister David Cameron announces major deal with Germany to provide Britain with super-fast 5G Internet.

Published Mon, Mar 10 2014 3:28 AM CDT
|
Updated Tue, Nov 3 2020 12:18 PM CST
UK Prime Minister David Cameron has inked a deal with Germany which will see the two countries work on 5G Internet for Britain. This new ultra-fast Internet will be fast enough to download an 800MB file in less than one second.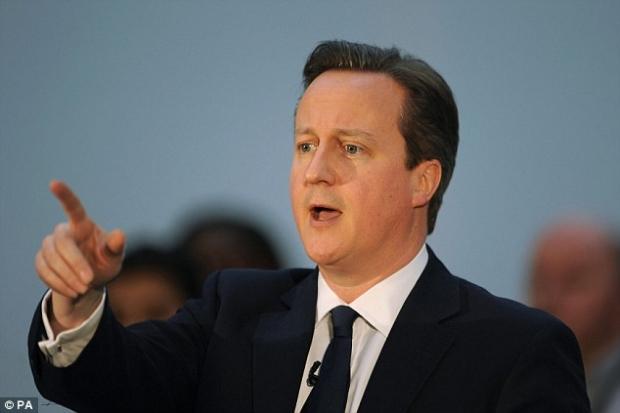 Cameron said that with the "world on fast forward," the UK could be left behind without super-fast Internet access. The deal between the two countries was struck at CeBIT 2014 which is currently underway in Hanover, Germany. Cameron also announced a £73 million or $122 million deal to develop the Internet of Things, which will allow billions of everyday objects to communication with one another online.
The Internet of Things will allow appliances, smart devices and other tech gadgets of the future to communicate with each other - such as power meters that can automatically get consumers the best deals, and monitors which allow doctors to track patients' heart rates in real-time. Cameron said: "This is a world on fast forward. A world of permanent technological revolution. And in this world, countries like the UK and Germany will only succeed if we have a relentless drive for new ideas and innovations. The UK tech scene today is dynamic. Relentlessly ambitious. Leading the way."
Cameron is currently on a two-day visit to Germany, where he added: "It is our ambition to make the UK the most digital nation in the G8 and it is my mission to show the world that we're getting there." Cameron thinks that the Internet of Things has the potential to truly change how people live their lives, adding: "And this has enormous potential to change our lives. Electricity meters that talk to the grid to get you the best deals. Health monitors that keep an eye on your heart rate. Water pipes that warn of a fall in pressure."
The UK PM also added: "I see the Internet of Things as a huge transformative development - a way of boosting productivity, of keeping us healthier, making transport more efficient, reducing energy needs, tackling climate change. 'We are on the brink of a new industrial revolution and I want us - the UK and Germany - to lead it. Take British ingenuity in software, services and design, add German excellence in engineering and industrial manufacturing and together we can lead in this new revolution."
Related Tags