Technology, endurance sports merge for triathletes, cyclists
Technology has greatly aided endurance sports, with distance runners, triathletes, and cyclists able to use well-developed products.
Published Mon, Mar 10 2014 5:25 AM CDT
|
Updated Tue, Nov 3 2020 12:18 PM CST
With a passion for testing themselves both mentally and physically, along with relatively deep pockets, triathletes can call on technology to help drive the sport forward.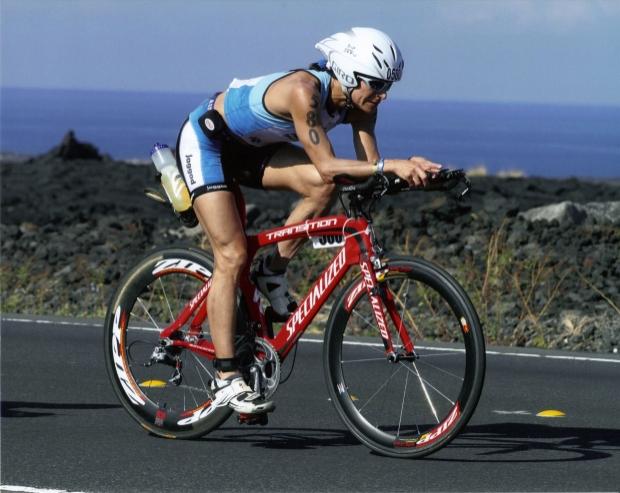 Training and racing in triathlons is an expensive endeavor, and average income of triathletes is in the neighborhood of $126,000 per year, according to USA Triathlon. It's not uncommon to visit triathlons and see people wearing $750+ wetsuits, riding $5,000+ bikes, and wearing running shoes that cost $125+ per pair.
At the very least, many athletes depend on GPS, whether for running, riding or swimming, to help accurately monitor time elapsed, distance, speed, cadence, and other critical information. Using a heart rate monitor also is important, so athletes can easily check to make sure heart rate and breathing levels are appropriate.
Visit an organized running event, such as the races hosted by Brazen Racing, it's unlikely to find many athletes without a heart rate monitor and GPS hitting the trails.
Professional cyclists and mountain bike riders at the highest level rely on the wind tunnel to hone in on ideal bike geometry - and aerodynamic positioning. Endurance athletes with deep pockets are able to pay for specialized sessions designed to study athlete metrics, including optimal heart rate, muscle fatigue thresholds, lung capacity, and other vital statistics.
Even companies such as Pioneer, known for speakers and home entertainment, have cycling sponsorships - and its very own power meter for cyclists.
Related Tags