Vladimir Putin's body language is being studied by The Pentagon
The Pentagon is studying Putin's body language to predict future behavior of the Russian President.

Published Fri, Mar 7 2014 11:34 PM CST
|
Updated Tue, Nov 3 2020 12:18 PM CST
The situation between Russia and the Ukraine is heating up, but could the US government know what Vladimir Putin's next move is, all by studying his body language over the years?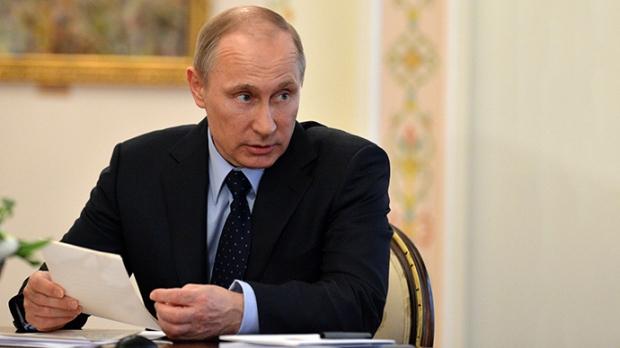 The Pentagon has spent considerable sums of money studying the body language of foreign leaders, to hopefully predict future behavior. An article was recently published by USA Today reporter Ray Locker, who worked with documents uncovered by RT that provided a look into a subject that isn't talked about often. The military has been using the expertise of body movement analysts to interpret the nonverbal projections of important heads of state, including one in the spotlight right now, Russian President Vladimir Putin.
Locker reported: "US policymakers are seeking any advantage they can find". He added that the United States Office of Net Assessment, which is a division of the Department of Defense, has employed Naval War College research fellow Brenda Connors. Connors has been involved since 1996, and is one of just a few movement pattern analyst practitioners in the world to be sanctioned by the Motus Humanus organization.
Connors has been working on the ONA's Body Leads project since 2009, according to Locker, which is something he believes has cost the Pentagon upwards of $300,000 in the last five years as officials increase their efforts on gathering foreign intelligence. Connors began working on Putin himself as far back as at least 2004, but by 2008, she had found herself working on a report for the ONA dubbed "Movement, The Brain and Decision-making, the President of Russia, Vladimir Putin".
Since then, Locker said that the Body Leads project has moved on to study the physical traits of some of the most powerful foreign leaders in the world. He wrote: "Since July 2011, the war college had paid $165,735 to Richard Rende, a Brown University psychiatrist and specialist in the field of movement pattern analysis, federal spending records show. Timothy Colton, a Harvard University expert on Russia, has been paid $113,915 since 2009 for his research with Connors, military contract records show".
You can read more on Body Leads, and Locker's thoughts at the source.
Related Tags