With March Madness in full swing, Motorola has just created a way for you to show off your favorite NCAA team with its Moto Maker software. Now you can customize your Motorola Moto X smartphone in your alma mater's colors and include the mascot on the rear of the phone. Beginning today Motorola has opened up its College Collection design gallery and will allow customers to select pre-configured school color combos from over 40 NCAA colleges.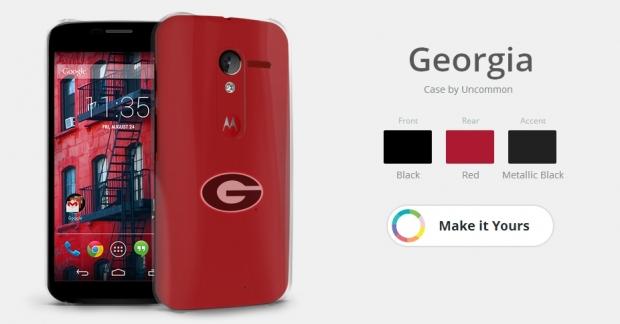 "Moto Maker lets you express yourself and your style through your phone. Now, you can express your school spirit too! Just in time for the tournament, we're introducing the College Collection, a range of college-inspired Moto X customization options that allow you to showcase your favorite school colors," said Motorola. "We took a look at college colors across the board and added nine new back colors and three new accents to our Moto Maker palette so you can create the ultimate fan phone."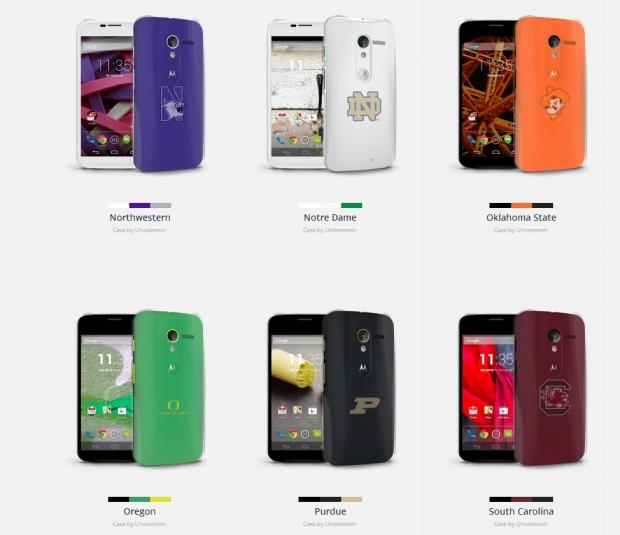 Customized Motorola Moto X phones retail for just $399.99 off-contract or just $49.99 with a new two-year contract, but college students or anyone with a .edu email address will be given a $60 discount on new Moto X phones in collegiate colors, bringing the price down to just $339.