Soundtracks are a staple in any TV show or movie production, but generally speaking they tend to follow the music trends of the time-period the production is portraying. For instance, if a movie were set in the 1980's you could expect to hear some hairbands playing in the background, or if the TV show was about Las Vegas in the 50's Frank Sinatra would most likely be played at some point. What one does not expect, is an entire album to be released about a TV series where the music and show theme are hundreds of years apart.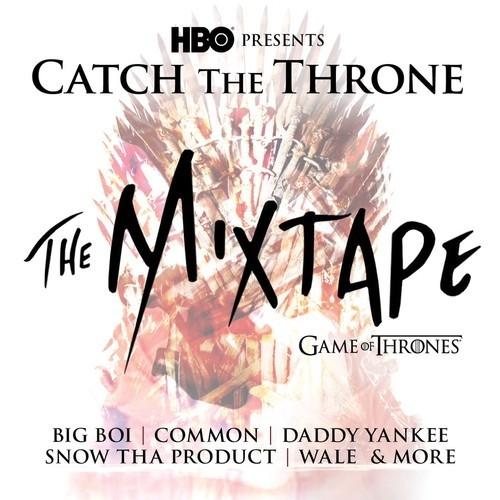 Today HBO unveiled a new album for its upcoming season of Game of Thrones which features 10 tracks from some of the world's most famous hip-hop artist. Titled, Catch the Throne: The Mix Tape, the album features songs from artist like Big Boi, Common, Daddy Yankee, Magazeen and more. Many of the tracks feature actual audio from the series, and are not as bad as I originally expected. My personal favorite is track number six: Arya's Prayer by Dominik Omega, but the entire album is actually quite good considering the time-period difference between the two mediums.

Common's The Ladder is pretty bad ass as well and Born To Rule by Daddy Yankee has a flow that makes me want to put it on repeat for the rest of the day. It's still unclear as to why HBO commissioned a hip-hop album to generate hype for its upcoming season of Game of Thones, but I am happy they did. I do think that a heavy rock album would have been a better fit, but you can tell that the song writers and artist put a lot of time and thought into making each song as relevant to the series as possible.