Mt.Gox was the third largest Bitcoin exchange in the world, and was also the most controversial as well. A few weeks ago the service suspended all withdrawal transactions citing a known bug in the system as the culprit, and just a week later announced that all trading and transactions would return to normal soon. Unfortunately that last statement proved to be noting more than hot air, when the service completely went down a few days ago.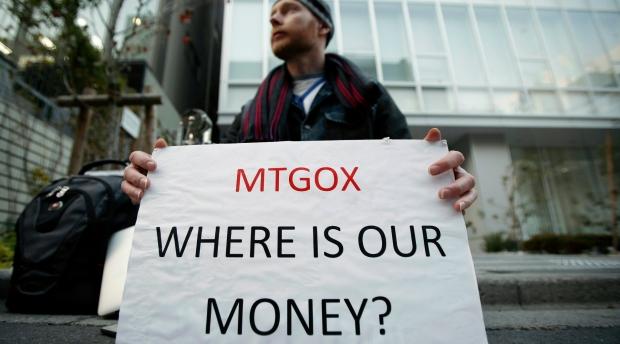 Today Mt. Gox, a Japanese-based company, filed for bankruptcy protection and announced that it is more than $60 million in debt. Today in a Tokyo court, officials from the company said that it has lost more than 750,000 bitcoins stored in its system owned by customers and that 100,000 of its own were gone as well. At the current going rate for a single bitcoin ($574.79 via Coinbase.) the a coins lost value at almost $450 million for customers and more than half a billion dollars total.
In the last few days Bitcoin prices have fallen several percent due to the news of Mt. Gox failing. During the court appearance Mt. Gox founder Mark Karpelès said: "There was some weakness in the system, and the bitcoins have disappeared. I apologize for causing trouble." Unfortunately for thousands of customers, simple apologies will not return the millions they lost because Mt. Gox failed to acknowledge a bug in the system that had existed for years. Bankruptcy will save the company from debt, but there should be negligence charges filed in my opinion. To let a devistating software bug exist for that long while making hundreds of millions in revenue is simply unacceptable.