Freescale introduces MCU that is smaller than a golfball dimple
Freescale preps a ARM based MCU that's smaller than a golf ball dimple, perfect for applications from wearable tech to pills for patience's diagnosis.
Published Fri, Feb 28 2014 9:27 PM CST
|
Updated Tue, Nov 3 2020 12:18 PM CST
Freescale Semiconductor introduces the smallest ever ARM based microcontroller unit (MCU) for Internet of Things Market and embedding applications: Kinetsis KL03. The MCU is as smaller than a golf ball dimple, which allows many types of applications.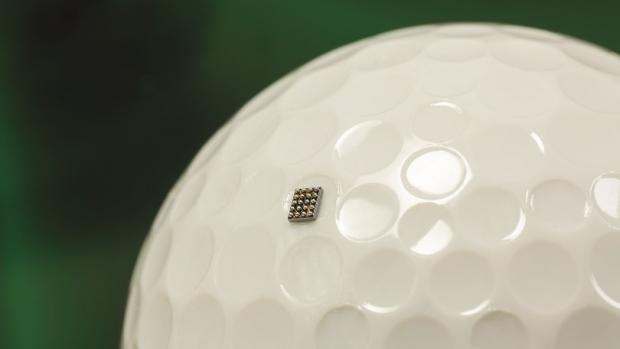 Rajeev Kumar, director of worldwide marketing and business development for Freescale's Microcontrollers business said,"When size is no longer a barrier to incorporating microcontrollers into edge node devices, we can start to redefine what's possible for the Internet of Things. We see the miniaturization of MCUs as a key driver of IoT evolution. With the groundbreaking form factors of the new Kinetis KL03, systems designers for edge node products now have the technology they need to develop entirely new product categories capable, quite literally, of changing the world."
Freescale SemiConductors will start giving samples to its partners in sometime along with FEDM-KL03Z development board with many developer tools. This units would be priced at $0.75 per unit with minimum order of 100,000. The production will start in June. The KL03 is a 32bit controller with ARM Cortex-M0+ measuring 1.6 x 2.0mm. The tiny MCU also uses 32KB flash memory, 2KB RAM, 8K ROM, 12-bit ADC and a high-speed analog comparator.
What also makes it different is that this MCU is 35% smaller than any other Cortex-M0+ microcontroller. Its application will be for smart home systems, wearable tech, industrial devices and even certain application such as embedding it with a sensor array in a small pill for doctors to analyze their patients.
Related Tags