Have you ever dreamed of stumbling across a pile of buried treasure and striking it rich? I know I have had that exact dream many times before in my 30 years on planet earth. For one California couple, that dream became a reality recently when hiking with their dog on the couples property in Sierra Nevada. While walking their dog, the couple basically tripped over several tin cans filled with more than 1,400 rare, mint condition gold coins dating between 1847 to 1894.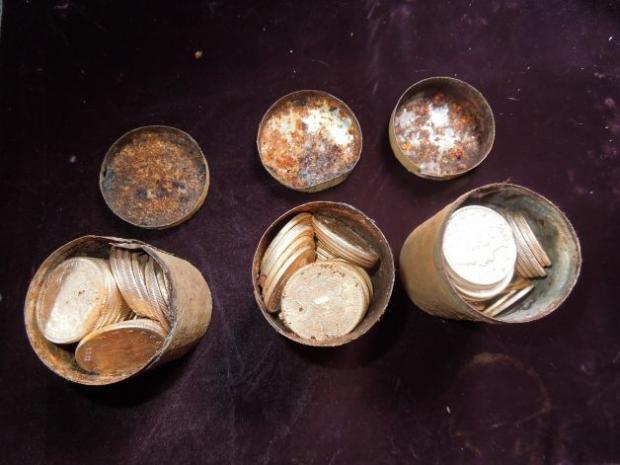 The coins are all in super-rare uncirculated, mint condition, with some of them being worth up to $1 million each. Their total weight in gold only equates to about $3k on the current market, but the fact that these coins are rare and as perfect as perfect can get makes them highly valuable to collectors world wide. The coins themselves are some of the first to be struck in California and are in $5, $10, and $20 denominations, The couple says that they will put the coins up for sale on Amazon while keeping a few of them as keepsakes, and will use the money to pay off their debts and donate to charity.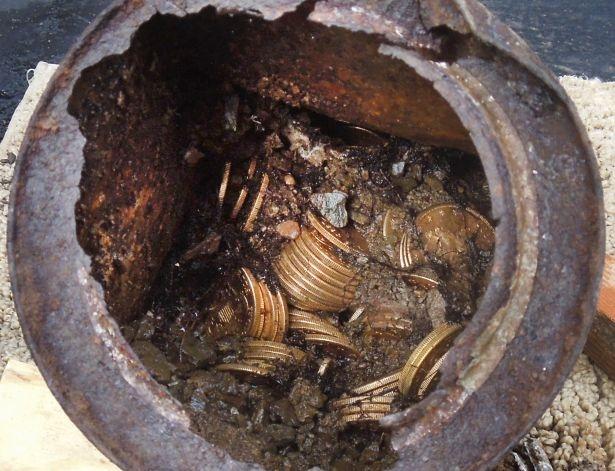 "I don't like to say once-in-a-lifetime for anything, but you don't get an opportunity to handle this kind of material, a treasure like this, ever," said veteran numismatist Don Kagin, who is representing the finders. "It's like they found the pot of gold at the end of the rainbow." Before listing the coins for sale on Amazon, the couple will lend several of them to the Numismatic Association for its National Money Show, which opens tomorrow in Atlanta.