Microsoft provides details on Windows Phone 8.1
Microsoft begins talking about Windows Phone 8.1, which will arrive in spring.

Published Mon, Feb 24 2014 12:13 AM CST
|
Updated Tue, Nov 3 2020 12:18 PM CST
Microsoft is beginning to finally, kind of, talk about Windows Phone 8.1, but won't utter the words during Mobile World Congress. Microsoft's Joe Belfiore says that the company will "technically" support all existing Windows Phone 8-based devices with the upcoming mobile OS update.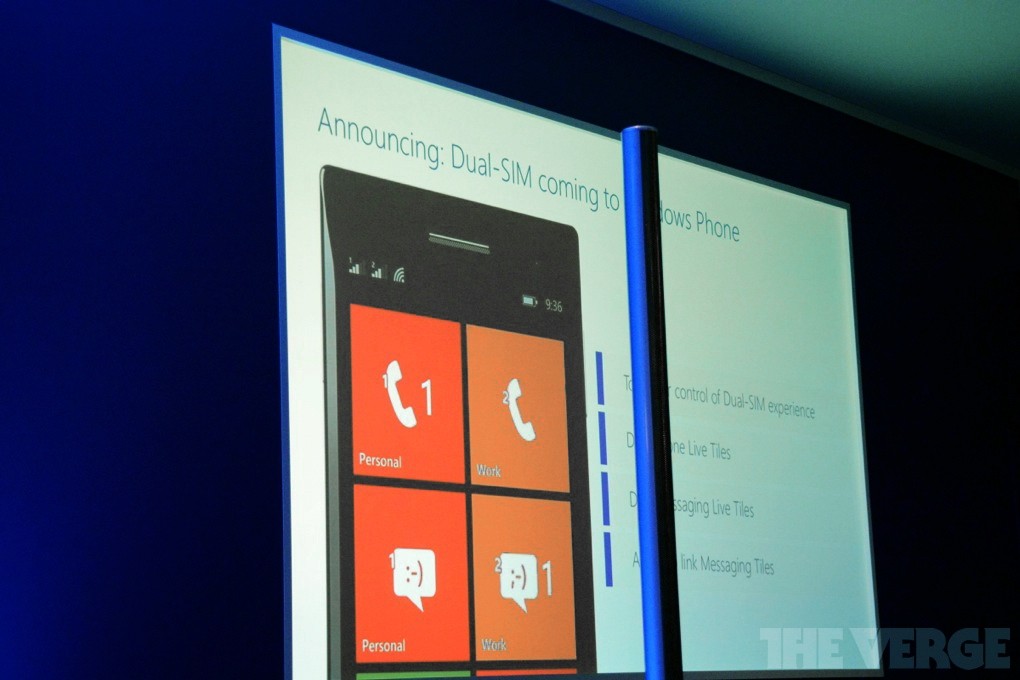 The company says that the update will arrive in spring, with some major changes coming to Microsoft's mobile OS. Microsoft will support on-screen buttons in Windows Phone 8.1, as well as new hardware support for Qualcomm's Snapdragon 200, 400 and 400 LTE chipsets. This will allow device makers to make cheaper devices, as well as devices without physical buttons.
Belfiore says that the changes talked about are designed to "help us get more and more momentum", while allowing phone makers to reuse their existing Windows Phone devices. The new update will also include support for apps to be stored on the microSD card, which will pave the way for cheaper phones with less on-board storage.
Another big change is dual-SIM support, which is something that Microsoft says there will be "total user control" of the dual-SIM experience. There will be Live Times for each SIM, giving users the ability to link those in the user interface. Emerging markets will benefit the most from the dual-SIM update to Windows Phone 8.1, but it won't make quite the same splash in the bigger markets such as the US.
There are also new hardware partners working with Microsoft, with the company announcing it is working with: Foxconn, HTC, Huawei, ISR, Karbonn, Lenovo, LG, Longcheer, Nokia, Samsung, ZTE, and Xolo to build devices.
Related Tags