Apple awarded solar-powered MacBook patent
We should expect Apple to release a solar-powered MacBook sometime in the future.

Published Thu, Jan 30 2014 2:27 AM CST
|
Updated Tue, Nov 3 2020 12:19 PM CST
Apple was awarded quite the patent on Tuesday, that might end up with consumers seeing a solar-powered MacBook being announced sometime in the future. The concept's original patent filing took place in 2010, so we might not even see this technology used by Apple in the coming years.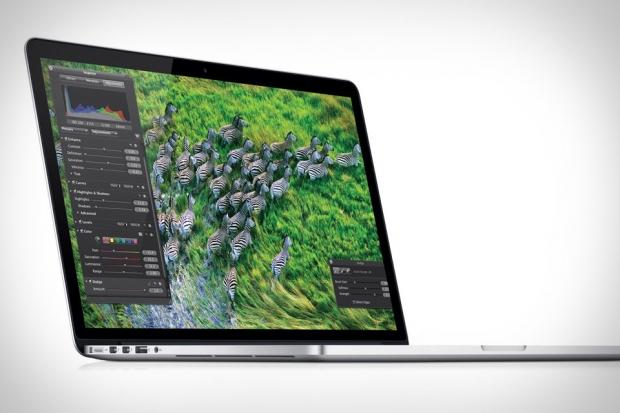 The patent described multiple formats which could be used, with a laptop being powered by direct sunlight. All versions did share the same core concept, that the display and functional features on both sides, were labeled as "electronic device display module". Currently displays baked into laptops have a screen on one side, and a non-functional lid surface on the other - which is for protection purposes.
Apple's new patent would see the back of its MacBook screen turned into a very special part of the device. The main concept involves a multifunctional outer surface for the laptop, which would feature photovoltaic cells, that would let the computer run indefinitely, as long as it was in sunlight.
The solar-powered MacBook could allow users to use a small screen and touch sensor that would allow media playback and sleep modes without having to physically open the MacBook up. Another nifty feature is that the electrochromic glass on the back of the display would allow users to choose between the rear surface transparent or translucent, which would allow two people to view the screen at one time - one on each side.
We might not see this technology from Apple, but I'm sure it won't let this new patent go to waste.
Related Tags