If WhatsApp is king of app-based text messaging, then Aviary rules the photograph editing app world. Today the company announced that it has hit a massive milestone in the success of its company. Aviary announced that its app for Android and iOS has been used to edit over 10 billion photos since its launch.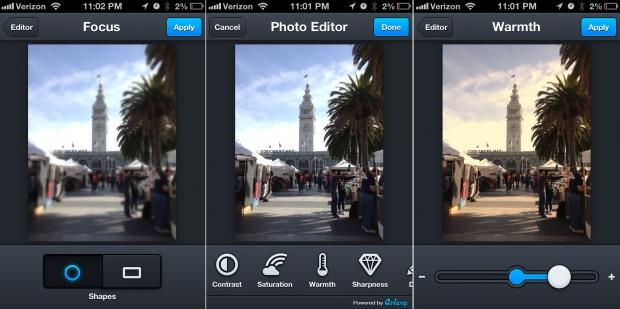 The company says that its success is largely due to the fact that its SDK is so popular with developers who have added the apps editing tools to their own apps and websites. Aviary has been integrated with more than 7,000 partner apps, with big names such as Pic Stitch, Tango, and even SquareSpace using features from the software. Aviary says that it now has over 70 million active monthly users and that it expects growth to continue in 2014.
In a statement the company said:
As we look forward, what most exciting is the fact that a new visual lingua franca has emerged. Unquestionably, photos have become the communication language of the global mobile generation. We are long past the point when photo editing was just about turning an average picture into a good one. Photo editing is now about enhancing visual communication between billions of people across the planet, in a way that embodies the full richness of emotions, feelings and inspiration.