Majority of PC users suffer from digital eye strain, report claims
Most people suffer from digital eye strain, even though there are a couple of ways to fight against it.
Published Jan 9, 2014 12:43 AM CST
|
Updated Wed, Jul 27 2022 3:44 AM CDT
0 minutes & 47 seconds read time
Almost 70 percent of consumers in the United States suffer from digital eye strain from continuous use of electronic devices, according to The Vision Council. As casual consumers become more comfortable with devices like smartphones and tablets, it seems there is major concern that digital eye strain will become more prevalent. The term digital eye strain explains two or more hours using a device with a digital screen - and includes dry, red and irritated eyes, fatigued eyes, blurred vision, headaches, and back, neck or shoulder pain.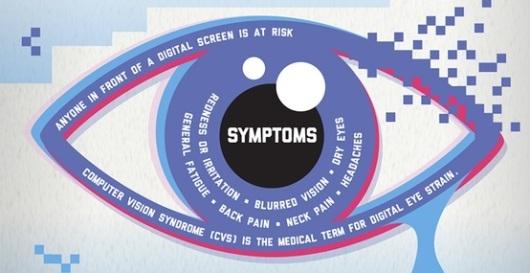 "Digital eye strain has become a large concern for the vision community," said Ed Greene, The Vision Council CEO, in a statement. "Fortunately, the optical industry has made great strides in the past year to develop lens technologies that can best address the causes of digital eye strain. Like other glasses we rely on to read and see clearly, computer glasses are transforming the way we look at computer and handheld devices."
For better eye health, the "20-20-20" rule: After every 20-minute duration, take a short 20-second break while looking at something 20 feet away. When reading text or looking at a particular screen, either increase font size or zoom in.
Related Tags