Today reports have surfaced that state that the FDA has ordered the Google backed startup 23andMe to immediately cease and desist all sales of its DNA testing kits. The ban on sales is the result of the company failing to obtain "marketing clearance or approval" from federal regulators to sell its product.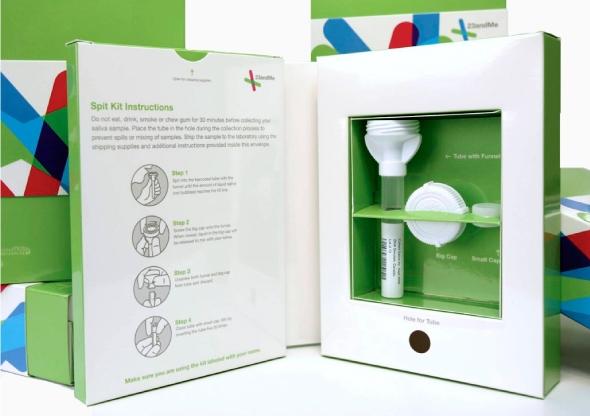 The company sells a "DNA Spit Kit" that is used to test a customers DNA and then reports on over 250 health conditions, traits and other genetic identifiers that one might have, or be susceptible to. In a statement, the FDA said that it "is concerned about the public health consequences of inaccurate results from the PGS device. The main purpose of compliance with FDA's regulatory requirements is to ensure that the tests work."
In response 23andMe had the following to say. "We recognize that we have not met the FDA's expectations regarding timeline and communication regarding our submission. Our relationship with the FDA is extremely important to us and we are committed to fully engaging with them to address their concerns."