We know quite a bit about the surface of Mars, and have visited the red planet's surface several times now. One thing we do not know very much about though is the composition of the clouds and the very thin Atmosphere that surrounds Mars. Today NASA will launch a new probe aimed at the 4th planet that will study these things and lend us further insight into what Mars once was, and what it is today.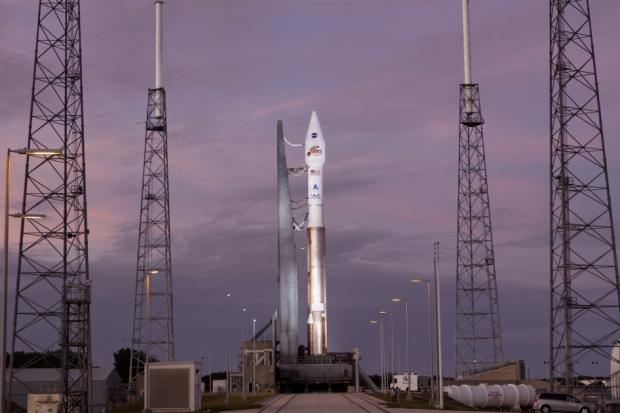 Today at 1:30pm Eastern, NASA will "Light the candle" otherwise known as an Atlas 5 rocket, and set MAVEN on its way to the Martian atmosphere. The Mars Atmosphere and Volatile Evolution or "MAVEN" probe will be put into a highly elliptical orbit around Mars and the probe will actually dip deep into the atmosphere to collect and study gasses that are present in clouds and the atmosphere in general. The purpose is to understand how Mars' atmosphere reacts with the Sun and what might have caused it to mostly disappear over the last several hundred million years.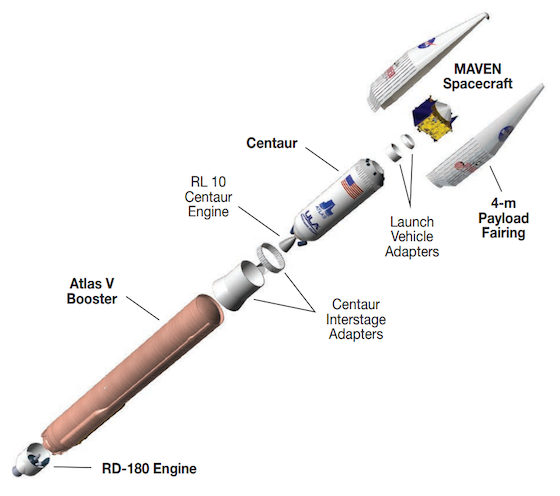 MAVEN will orbit the planet and when its mission is done, the orbiter will be crashed into the surface of the planet. While this may seem like a waste, after several thousand dips deep into the atmosphere of Mars, MAVEN will have become quite weathered and its instruments, surface, solar panels, and other hardware will be near failure. Crashing the probe into the surface is the safest way to decommission the probe at the end of its life. For those who wish to watch the launch take place today at 1:30PM Eastern, NASA is streaming the launch live on NASA TV.