Blizzard says it won't build in gamepad support for Diablo 3 on PC
No gamepad support for Diablo 3 on PC according to Blizzard.

Published Tue, Nov 12 2013 11:35 PM CST
|
Updated Tue, Nov 3 2020 12:20 PM CST
For those who play Diablo 3 on PC, which is most Diablo 3 players, the mouse and keyboard combination is something that shouldn't be messed with - right? Well, Blizzard has considered building in gamepad support, to bring it in line with the consoles, but this won't be happening.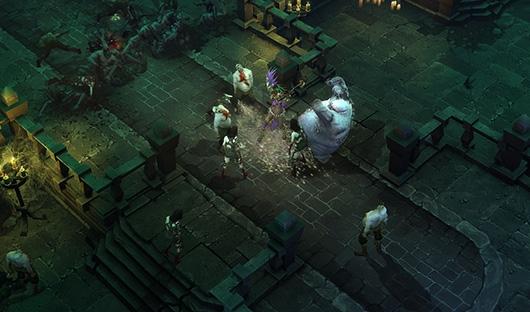 Senior Level Designer, Matthew Berger, has said: "The rhythm on PC is tactactactactactac - you're clicking the mouse, you're telling your character where to go. On console, the rhythm is very different. It flows more, because you're constantly repositioning your character with the thumbstick; you're really never stationary on console, whereas on PC you're a lot more stationary ... When you're playing on the PC, you're not really looking at your character as much, you're kind of focusing on the cursor. Whereas on console it's the exact opposite, you're drawn in."
Berger continued: "[I]f I let you use the controller on the PC, then I have to let you use the user interface that goes with it, and if I give you the roll and I haven't throttled the number of enemies attacking you because the mouse-and-keyboard players can handle all those enemies, but with a controller you have too many guys ... The games have really been structured to take advantage of their environment and their ecosystem, so in the same way it would not be a good fit to put a mouse and keyboard on the console."
Related Tags