Today, HGST announced that it has managed to ship more than 100 million Travelstar Z-series 7mm 2.5-inch hard drives this year and expects demand to rise to more than 140 million units by 2017. Seeing the demand for large storage capacities in ultra-thin mobile devices, HGST has launched a new 7mm 2.5-inch HDD with a capacity of 1TB.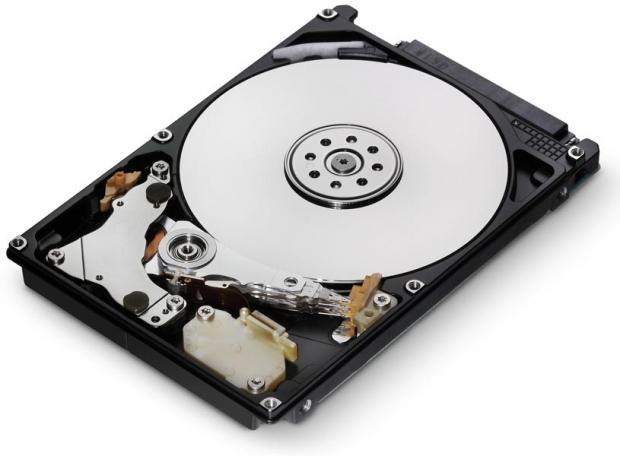 The new Travelstar Z5K1000 drive is said to be the industry's fastest 7mm 5400 RPM HDD and features best-in-class shock robustness. The Z5K1000 is designed for use in ultra-thin laptops, ultrabooks, external storage and ultra-compact CE devices. Featuring 2 platters, the Travelstar Z5K1000 family features 1.6 watts (W) read/write power and 0.5W low-power idle, and delivers a nearly silent operation at 2.1 idle/2.2 seek bels.
"The 7.0 mm 2.5-inch mobile market continues to be a strategic space for HGST as evidenced by our record 100M shipments," said Brendan Collins, vice president of product marketing, HGST. "With the addition of our new 1TB Travelstar Z5K1000, HGST continues to offer the market's broadest 5,400 and 7,200 RPM 7.0 mm 2.5-inch hard drive portfolio to meet the needs of a diverse mobile computing and storage segment."
"Hard drives will remain the mass storage vehicle of choice, having the best cost-per-GB ratio of any storage medium on the market," said Fang Zhang, analyst, storage systems, IHS. "Also, as consumers create and consume more and more digital content, the need for additional storage becomes essential. Because of this, 7 mm HDDs, especially HGST's 1TB Travelstar Z5K1000, will continue to play a major role in the thin and light device segment moving forward."