Vanished, an experimental horror game that uses only audio
Pixel Heart Studios' experimental audio-only game, Vanished, has no graphics, uses your imagination.

Published Sun, Sep 29 2013 9:36 PM CDT
|
Updated Tue, Nov 3 2020 12:20 PM CST
Horror games seem to be experimented with more than other genres, which is exciting, but Pixel Heart Studios' 'Vanished' seems like quite the idea. Vanished is an audio-only game, featuring no graphics, no images, and no walls - your imagination is where the scares take place.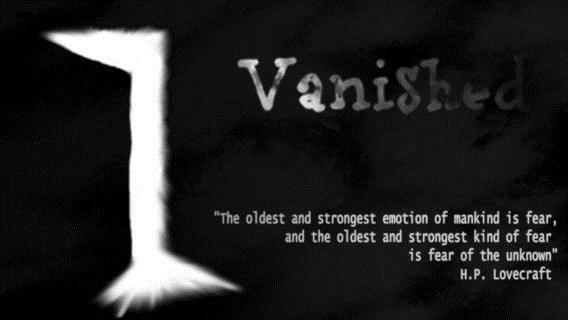 The world of Vanished is "without light, with no memories of how you got there and no clues on why everything has disappeared." Vanished is free until October 1 for iOS devices, with the game using the iPhone's internal compass and accelerometer to recreate the player's movement.
Players hold their iPhone in the direction they want to 'travel' within the game, touching the screen to walk. If you're in danger in the game, you shake the iPhone to attack. All exploration within Vanished is done within audio cues, as players move, the world "rotates" and provides different kinds of sounds.
The game describes itself as: "We think that imagination is the most powerful hardware a game needs, so we tried to develop something that is build totally around it. The game itself is only part of the experience. It's your imagination that creates the world in which you play. No graphic. No images. No walls." In saying this, Vanished is an experiment, but Pixel Heart Studios hopes to expand it into something much more complex. You can grab Vanished from the iTunes App Store for free right now, but after October 1 it will cost you $0.99.
Related Tags