Microsoft announces the Surface Pro 2, packs Haswell processor
Microsoft gives its refreshed Surface Pro 2 slate a Haswell processor, oh, and Windows 8.1.

Published Mon, Sep 23 2013 9:45 AM CDT
|
Updated Tue, Nov 3 2020 12:20 PM CST
We've been hearing about the Surface Pro 2 tablet from Microsoft for quite a while now, and while that $1 billion write down on the Surface RT may have hurt the Redmond-based giant, that hasn't stopped them from delivering quite the upgrade to the higher-end Surface Pro 2 today.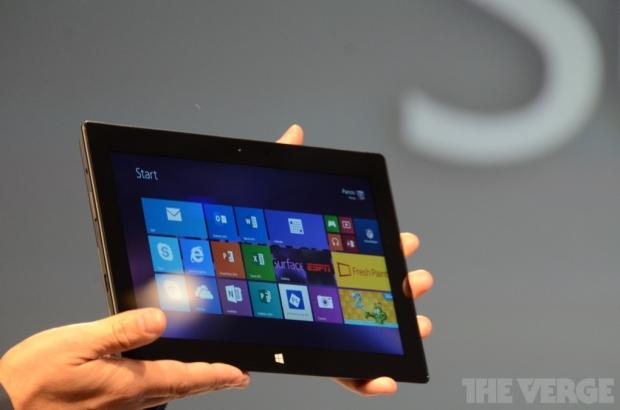 Microsoft's Vice President of Surface, Panos Panay, took the stage at its NYC event today to unveil the second-generation Surface slates, of which have been under development for over 18 months now. Panay says that the Surface Pro 2 "is literally faster than 95 percent of laptops today." The graphics performance on Surface Pro 2 has been increased by 50%, too.
The kickstand on the Surface Pro 2 has been greatly improved and there is no more Windows logo on the rear of the device, just the Surface branding. The Surface Pro 2 operates cooler, quieter, and includes more battery life - much more battery life. Microsoft has said the Surface Pro 2 features up to 75% more battery life than its predecessor.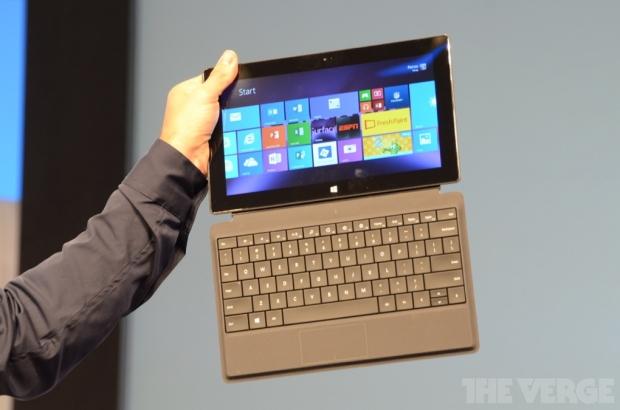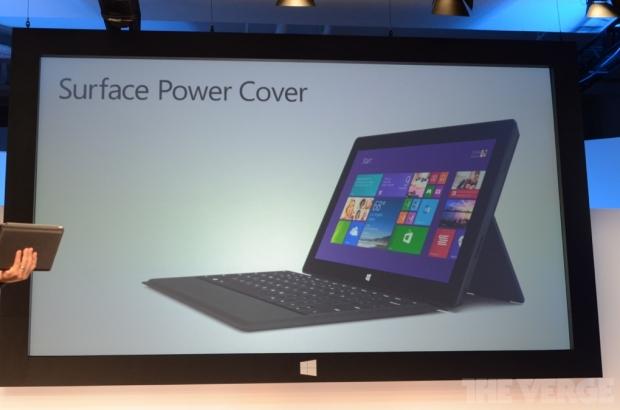 We also have the Surface Pro with Power Cover, which provides 2.5 times the battery life of the original Surface Pro 2. Inside the Power Cover is a 30w battery. This improvement makes the Surface Pro 2 an all-day-use product, which is a huge improvement.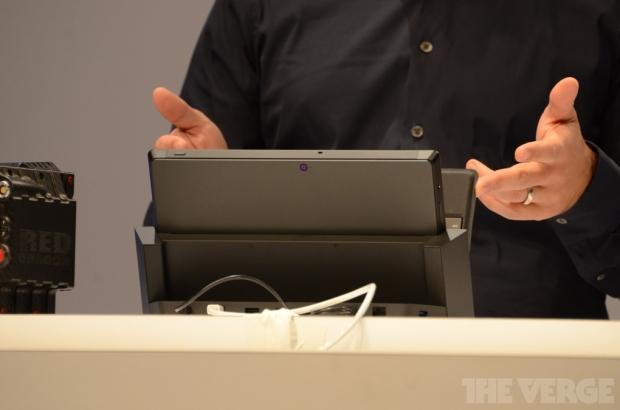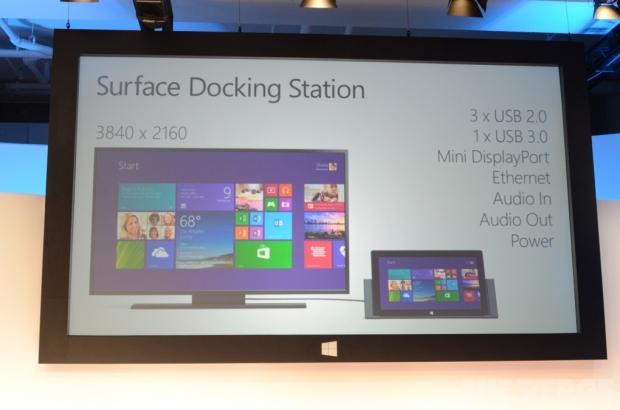 Microsoft is really aiming at the professionals today, with the announcement of the Surface Docking Station. The Surface Docking Station features 3 x USB 2.0 ports, 1 x USB 3.0, mini DisplayPort, Ethernet, audio-in, audio-out and power. Two monitors can be connected from the Surface Docking Station, too.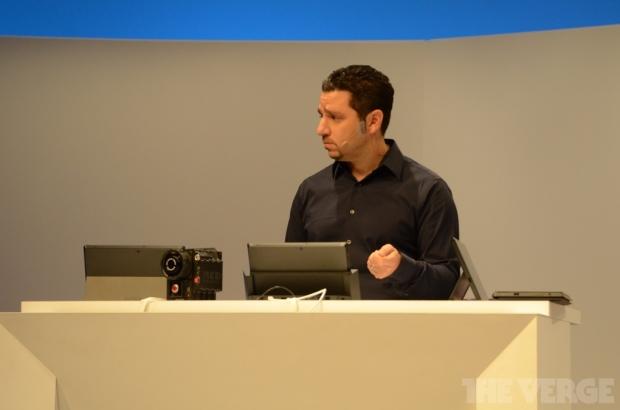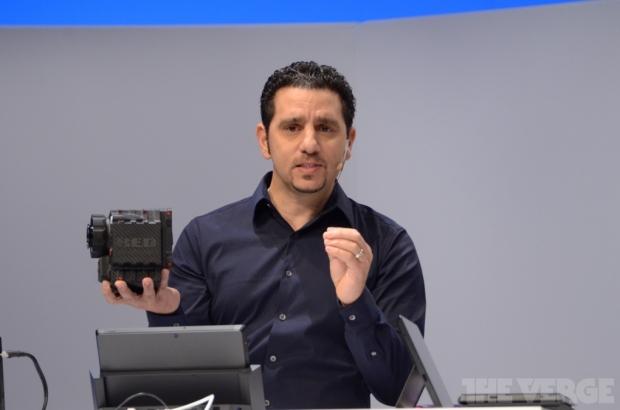 The Redmond-based giant used an example from a 6K camera, the same camera "that made Game of Thrones." Panay used the Red Dragon 6K camera and the improved screen on the Surface Pro 2, where he said: "we're using the 46 percent color improvement with the least amount of reflectivity.... I'm outside on a movie set right now."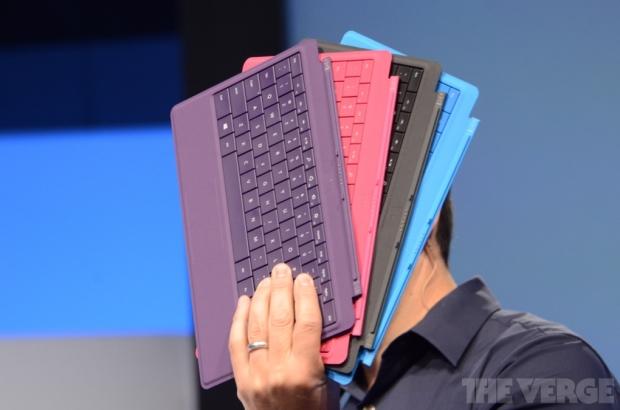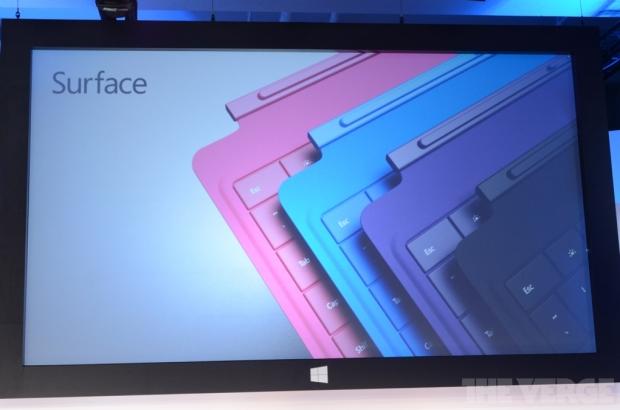 Up next we have the Type Cover 2, which is made to be used on your lap with the Surface Pro 2. There's plenty of colors here, which should keep Apple fans happy. We have pink, purple, black and blue. Personalization of your device is important to Microsoft. The new Type Cover 2 is 1mm thinner than its predecessor.
Related Tags