Today, Lenovo EMC announced the launch of a new, unique data protection solution that is said to provide 360-degree backup protection for business information storage on servers, PCs, and even NAS devices. This new solution combines LenovoEMC storage technology with state-of-the-art backup software designed by Acronis.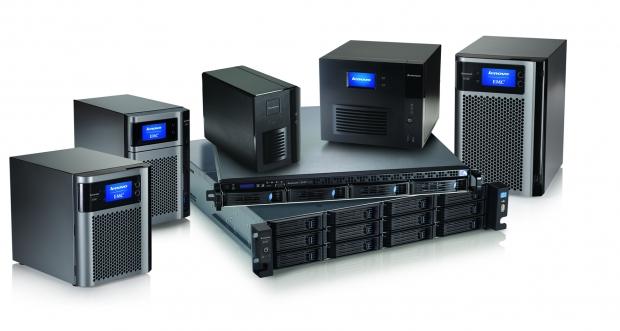 Acronis Backup and Recovery is available today as an add-on application download for existing Lenovo EMC px series hardware. Lenovo says that this solution is a new approach to NAS backup and that the Acronis backup engine provides automated and fast incremental backup of data located on the NAS to a network storage target.
"Protecting data is critical for businesses today," said Eric Arcese, president and general manager, Lenovo EMC Ltd. "Organizations need a cost-effective data backup and protection solution with advanced capabilities. Our new Lenovo EMC px Acronis Backup Appliance seamlessly combines leading-edge hardware with innovative backup software in a single high-performance solution that doesn't need or require any additional hardware or third-party software. We put it all together in one product that we believe is the most dependable, easy-to-use backup solution on the market today."
Dmitri Joukovski, senior vice president of product management at Acronis, said, "Single-destination backup is a major pain point for businesses of all sizes. But, it can be especially detrimental to the livelihood of SMBs. The Acronis-LenovoEMC solution makes hybrid backup destinations accessible and easy to manage, and provides a 'Plan B' approach to data protection by leveraging the cloud and other forms of off-site storage."